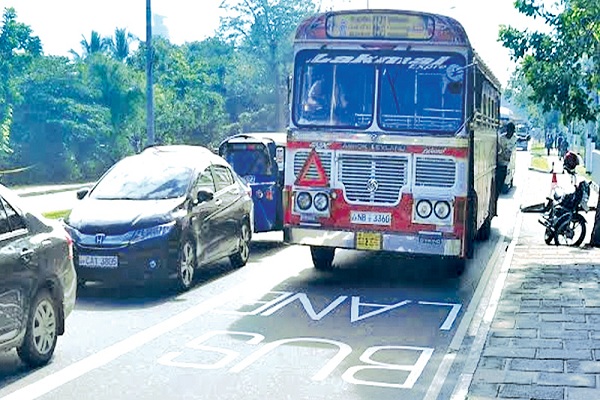 Bangalore Metropolitan Transport Corporation's (BMTC's) 'bus priority lane' pilot project on the Outer Ring Road (ORR) is in full swing as officials are setting up infrastructure for the project and are conducting test runs.
ORR is a pilot project within which bus lanes are planned in 12 corridors overall. The design and implementation in the remaining corridors would be based on the success and learning from this pilot project.
As per reports, police personnel are to be deployed to ensure only buses ply in the priority lanes; the number of personnel deployed will depend on the number and frequency of buses and the deployment would take place only after the pilot runs are completed.
Starting November 1st, the left lane in the main carriageway between Silk Board and KR Puram will be dedicated for BMTC buses, separated physically by steel bollards. 45 new bus services will be started exclusively for this corridor and ambulances will be allowed on these lanes. The initial goal is to increase the average speed of buses on this route from about 10 kmph to 18-20 kmph. BMTC, BBMP (Bruhat Bengaluru Mahanagara Palike), BTP (Bengaluru Traffic Police) and DULT (Directorate of Urban Land Transport) are working closely on this project.
BMTC also organised a public consultation with interested citizens and organisations last week. BMTC Managing Director, C Shikha, and Director, Anupam Agarwal chaired the meeting, with many senior BMTC officials also in attendance. Many participants showed up for the public consultation including commuters, civic activists, urban planners, architects, researchers and representatives from tech parks. More than 30 citizens voiced their opinions and concerns, and asked questions ranging from global learning to local realities. Many expressed their support for the project and impressed upon the BMTC to carry on with the pilot even as problems are identified and solutions found in the early days.
However, there were several concerns around the implementation. Some thought no physical barricades were needed, and that fines and strict enforcement would suffice. Others pointed out that the black steel bollards would pose a threat to motorists at night.
On the issue of the safety of the bollards, the BBMP Commissioner assured the citizens that BBMP has fixed reflectors on bus lane bollards to warn motorists.
Citizens at large have been demanding dedicated spaces for public transport for long, so the project is expected to be a welcome change.
BMTC has promised continued communication with the citizens for updates and feedback.