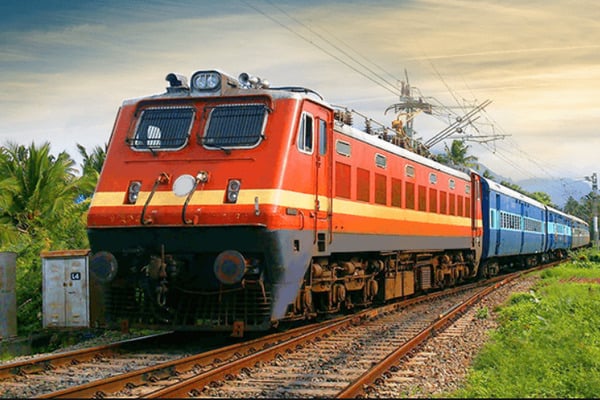 The North-Central Railways (NCR) which has 97 per cent of its operation in Uttar Pradesh is expected to reduce 2.5 lakh tons of carbon emissions annually by increasing solar power usage. The Railway zone is expected to have 297 MWp (megawatt peak) solar power plants which will play an instrumental role in reducing those huge amounts of carbon emissions. The Indian Railways initiative came following the government of India's ambitious project to significantly reduce carbon emissions and produce 175 GW of solar power by 2022.
At present, the zone has 11.03 MWp solar systems in its three divisions and three workshops including 3614 kWp capacity of renewable energy in Prayagraj that helped railways to save Rs 1.09 crore in 2020-21 financial year. The other two division are Agra and Jhansi with 1,588 and 1,204 kWp capacity solar photovoltaic cell systems two workshops of Agra division a total of 4624 kWp capacity of solar energy systems in three workshops of Jhansi division.
As per the Indian Railways, the three divisions and three workshops have helped the railway to reduce 9,000 tons of carbon footprints in the previous financial year and saved Rs 3.96 crore. Of the current 11.03 MWp capacity system, only 120 kWp has been installed by the railway and the remaining 10882.34 kWp capacity has been installed by two major private players on the public-private partnership (PPP) at station buildings, workshops, training schools, DRM and GM offices.
Also Read: SpideyManage registers 10x growth in societies in the last four quarters
As reported by a national daily, the Chief Public Relations Officer (CPRO) of NCR zone, Shivam Sharma, said that NCR has kept an ambitious target of generating of 1.3 crore units of solar energy by the year 2022 that may result in saving about Rs 5 crore under the ambitious "solar mission – NCR".