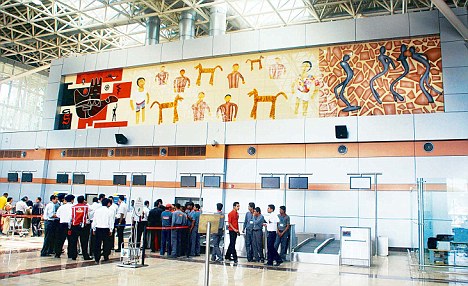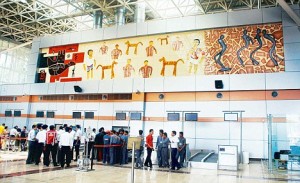 By Priya Yadav
The sparkling-new civil terminal at the Chandigarh international airport, which was inaugurated with much fanfare by Prime Minister Narendra Modi on September 11, is set to become operational from October 19.
Preparations are going on in full swing to transfer the operations to the new terminal even as roads around the airport are being constructed at war footing. The Indian Air Force is busy undertaking repair of the runway, due to which all flights to and from the city from October 16 to 18 will remain suspended. A total of total of 26 the flights are being operated by various airlines including Spicejet, Go Air, Air India, Air Asia, Jet Airways and Indigo.
The region has been awaiting the opportunity to board international flights from Chandigarh for a long time and the airport's inauguration has stirred excitement among those who have to travel all the way to Delhi, as of now, to catch flights outside the country. However, international flights are yet to be announced from the new airport and are likely by next month. Airport officials said that when the flights will resume from October 19, they will do so from the new terminal that has been recently inaugurated by the PM.
The new terminal, that was hastily inaugurated by the PM, in view of his visit to the city for PGIMER's convocation, has been awaiting flight operations since September 11. The Airport Authority of India has developed the terminal spread over 300 acres and at a cost of Rs 939 crore. It is energy efficient, has 48 check-in counters, four conveyor belts and can handle 1600 passengers.
A special ring road is being developed by the Greater Mohali Urban Development Authority which will connect the airport road to National Highway (NH)-73 at Zirakpur and NH-21 at Kharar. The new airport is expected to cater to people in three states – Punjab, Haryana and Himachal Pradesh, besides UT Chandigarh.