KK Yadav, Municipal Commissioner, Chandigarh flags off bicycle rally for 'Cycle4Change' challenge
In a  significant step towards Centre's 'Cycle4Change' initiative, KK Yadav, Commissioner, Municipal Corporation Chandigarh (MCC) and CEO, Chandigarh Smart City Limited (CSCL) flagged off a bicycle rally in the city organised by the smart city at new lake, Sector 42, on October 11.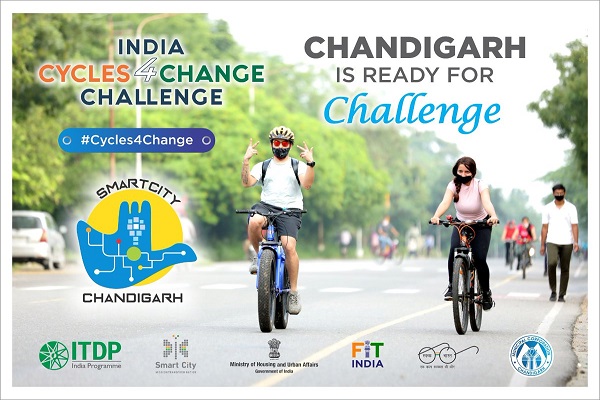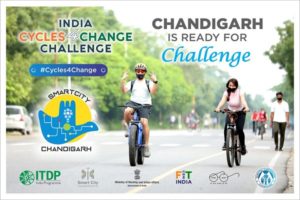 The bicycle rally was a move by the Chandigarh Smart City to promote cycling in the city. Anil Garg, Additional Commissioner, MCC, NP Sharma, Chief General Manager, CSCL, officials of CSCL, representatives from Residents Welfare Associations (RWAs) and various cycling groups of the city.
The Commissioner, while at the briefing at the event informed that the rally aims to make the participants and people aware of the benefits of cycling and the Centre's 'Cycle4Change' challenge. Under the challenge, 10 bicycle docking stations will be placed at various locations in the city with 100 bicycles. The project will be launched as a pilot. Moreover, the Chandigarh Smart City looks forward to upscale and promote such events.
Also Read: Chandigarh gets 'e-consent' portal for NOC for industries from pollution control body
In order to make the challenge a successful move, handlebar surveys are also being conducted to know the challenges in cycling from a people's perspective. As of now, five routes have been identified in the city for the cycling purpose and people are being encouraged to cycle, identify the issues and communicate them through the survey forms.