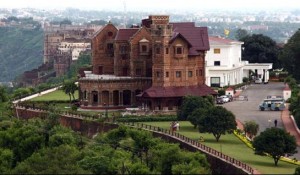 The "All India City Challenge Competition" will now be contested by Jammu and Srinagar cities of Jammu and Kashmir (J&K) to bag one of the vacant spots in the 100-smart city list.
According to Rao Inderjit Singh, Union Minister of State for Urban Development, after finalization of 98 potential smart cities selected on the basis of recommendations of states and UTs, 11 cities will be allowed to participate in the "All India City Challenge" to shortlist two more places for the remaining 2 projects.
Apart from Jammu and Srinagar, the other cities that are participating in the challenge include Meerut and Raibareli cities of Uttar Pradesh, Thiruvanathapuram of Kerala, Patna of Bihar, Itanagar of Arunachal Pradesh, Shimla in Himachal Pradesh, Bangalore in Karnataka, Amravati of Andhra Pradesh and Naya Raipur city of Chattisgarh.
The smart city project will be funded by the Government of India by distributing a total of Rs 48,000 crore over five years i.e. on an average Rs 100 crore per smart city per year. San Francisco 49ers Jersey