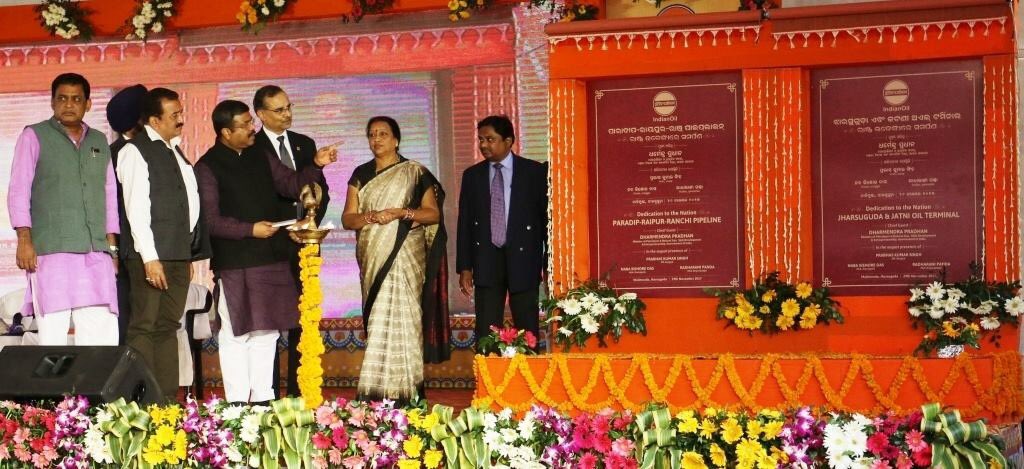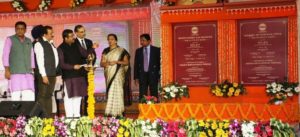 Union Petroleum and Natural Gas Minister Dharmendra Pradhan dedicated a state-of-the-art oil terminal of the Indian Oil Corporation Ltd (IOCL) at Malimunda in Jharsuguda district of Odisha.
"Accelerated development of the Eastern States is a focus area of Narendra Modi led NDA Government. The biggest oil terminal of Odisha at Jharsuguda is yet another important milestone for uninterrupted delivery of fuel supply to at least 10 districts of Western Odisha," said Pradhan.
The districts which will benefit from the oil terminal include Bargarh, Balangir, Deogarh, Jharsuguda, Keonjhar, Kalahandi, Sundargarh, Sambalpur, Sonepur and Nuapada.
The Union Minister said plans are afoot for setting up another oil terminal jointly by HPCL and BPCL in the district. Dedicating an augmented oil terminal at Jatni and Paradip-Raipur-Ranchi pipeline project at the function, Pradhan said the integration of Paradip refinery with Jatni and Jharsuguda in Odisha, Ranchi oil terminal in Jharkhand and Korba and Raipur terminals in Chhattisgarh will be an enabler for faster evacuation of petroleum products and economic growth of the region.
The fully automated terminal at Jharsuguda with an investment of Rs 140 crore will generate enormous indirect employment for local people, he said.
Similarly, the renovation of Jatni oil depot at a cost of INR 70 crore will cater to the needs of 13 districts namely Angul, Boudh, Cuttack, Dhenkanal, Ganjam, Gajapati, Khurda, Nayagarh, Puri, Phulbani, Rayagada, Malkangiri and Kalahandi.
Of the 1,069 km Paradip-Raipur-Ranchi pipeline, 634 km of the pipeline has been laid in Odisha with an investment of Rs 1,100 crore.