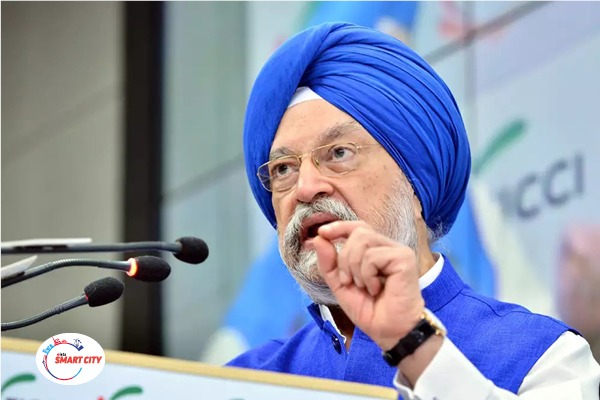 The government will reportedly set up Integrated Command Centres in all 100 smart cities by August 15 this year.
Housing and Urban Affairs Minister Hardeep Singh Puri on Monday said that work has already started in almost all government-funded projects under the Smart City Mission. The projects will be complete by next year, he said.
He further added that 80 out of the 100 Smart Cities in the country have Integrated Command and Control Centres and the work in the remaining 20 cities will be completed by August 15, 2022.
The Smart Cities Mission was launched by Prime Minister Narendra Modi in June 2015. It aims to facilitate cities with core infrastructure, clean and sustainable environment and a decent quality of life to their citizens through the application of Smart Solutions.
The mission, which is a centrally sponsored scheme, will provide financial support of Rs 48000 crores over five years i.e. on an average Rs 100 crores per city per year. Since its launch, a total of Rs 27,234 crores have been released by the government to 100 cities.