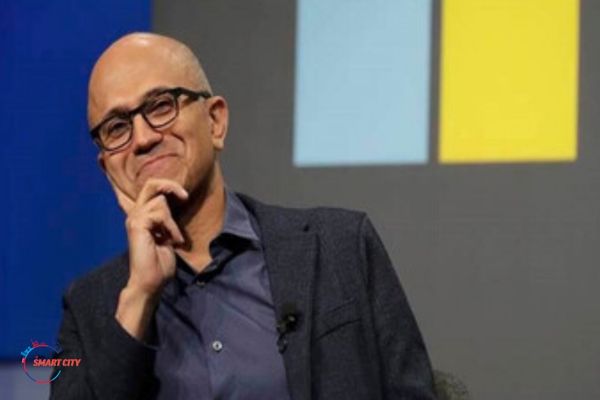 Satya Nadella, chairman and CEO of Microsoft, stated on Thursday that public good infrastructure powered by Indian innovations is applicable globally. "It has 100 per cent global applicability. The PM's vision and all the programmes (yojanas) and the India stack have coevolved and created a virtuous cycle that is unlike anything else in the world. I think both these are the biggest contributions that India can make to the world. The idea that there is a digital public good infrastructure is great, but more importantly it is available for the common man to use," said Nadella.
Microsoft Chairman and CEO Satya Nadella is upbeat about India's future, particularly in the technology sector, given the country's growing pool of software professionals, the rise of artificial intelligence (AI) projects, and the rising aspirations of Indian youth to upskill.
India will take the lead in applying AI to solve real problems, according to Nadella, who is in India for a four-day visit. "When it comes to digital public goods, India is at the top. When it comes to the enlightened method in which India is constructing its digital infrastructure, there is India and then there is daylight, he remarked while addressing a select group of India's top CEOs at the Microsoft Future Ready Leadership Summit in Mumbai.
The imperatives of cloud and AI were mentioned by him as potential catalysts for economic progress. Cloud has significantly changed the game, but it is still in the early to middle innings, he stated.
Recently, India overtook the UK to become the fifth-largest economy in the world. "Github is the largest base for developers around the globe, and India is the second-biggest contributor to the developer ecosystem. Second, in terms of AI projects, India is number one," he said.
He added that India had a very high aspiration for upskilling. "According to LinkedIn data, India's pace of talent development is two times higher. How one keeps up with their expertise and takes joy in it is crucial in the workforce, and the market's ability to reward is magic.
In light of the challenges posed by global uncertainty, according to Nadella, it is critical for businesses to do more with less. "Cloud will affect the game in this…