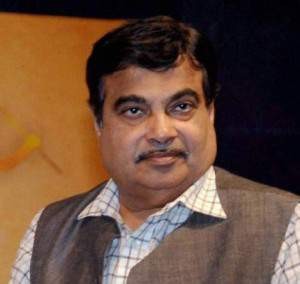 The Government would develop three major ports in the country this year to boost maritime trade,
Union Minister for Road Transport and Highways Nitin Gadkari has said.
Speaking at the convocation ceremony of Indian Maritime University in Chennai, Gadkari said, "We have already taken a decision this new year. We will start three new major ports. One is at Colachel in Tamil Nadu, the second at Sagar in West Bengal and third at Dahanur, Wadhwad in Maharashtra."
He also said that the plan to set up new ports would definitely add to the economic growth. He informed that India, at present, has 12 major ports and 200 non-major ports. In addition to it, the government has set a target of increasing cargo volume from 972 million tonnes to 2500 billion tonnes by 2025.
"Already we have organised a conference in Mumbai. This year, I am expecting that more than 70 islands and lighthouses will start tourism, which is a sector where we can increase employment potential," he said.
He added, "We have decided to develop five waterways- River Ganga, Brahmaputra, Buckingham Canal (in Chennai), Kerala Backwaters and Mahanadi River in Odisha."
He also said, "The Lok Sabha has passed the bill to convert 111 rivers into waterways. I expect in the next Parliament session in Rajya Sabha we will pass that Bill and make a success story of inland waterways."
He also emphasised that for promoting water cycle in ports, the Ministry has decided to take up recycling of water in ports. Kyle Rudolph Womens Jersey