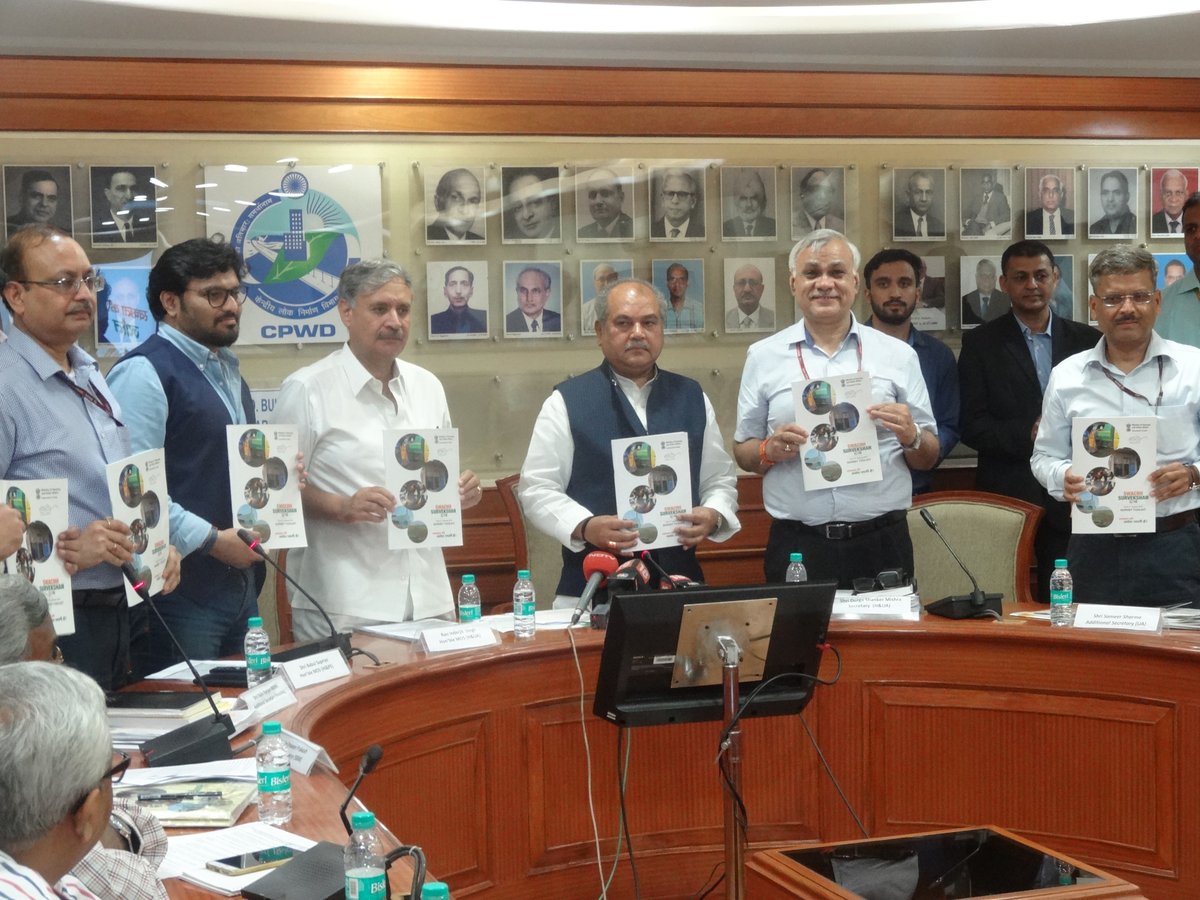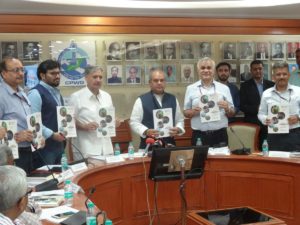 India's first sanitation survey was launched in Delhi which will rank 4,041 cities on their infrastructure development for sanitation services. The ranking termed  'Swachh Survekshan-2018' will also see the sustainability, outcomes, citizen connect and visible impact on ground of the Swachh Bharat Abhiyan in these cities.
The cities will be ranked based on 71 sanitation related parameters with different  weightages for  a total of 4,000 marks. Total score has been doubled this time to avoid crowding of cities with very marginal differences in scores that happened in the previous survey.
The survey, launched by Minister of Housing & Urban Affairs Narendra Singh Tomar is third in the series. A comprehensive survey tool kit was also released on the occasion which helped in explaining the methodology, weightages and new features and thrust areas  that helps cities and towns prepare for the field survey over the next six months.
Explaining the details of methodology and its new features, Secretary (Housing & Urban Affairs) Durga Shanker Mishra, stated that keeping in view the need for citizen involvement in assessing progress in sanitation and  outcomes to be felt on ground, total weightage for citizen feedback and independent observation of sanitation have been increased by 10 per cent over that of 2017 Survey. To encourage cities take up innovative sanitation practices and solutions, a new element of 'Innovation' has been introduced this year with a weightage of 5%.
The results of this 'Survekshan' will be announced in March next year. The cities selected include the ones which have a population of one lakh and above each and state capitals and 3,541 with population below one lakh each.