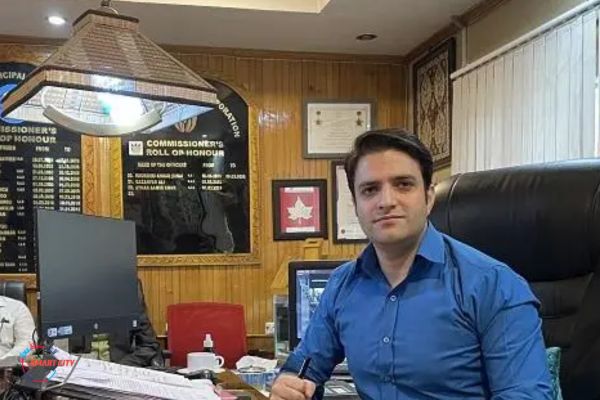 The CEO of Srinagar Smart City, Athar Amir Khan announced on Wednesday that several projects are in their final stages, with the clock tower project set to be completed in the coming days. The machine work in the city centre is now complete, and the team is focusing on executing the hand work, which is taking a little time but will result in a beautiful and long-lasting finished locality, he added.
With only a few more working days left, the Polo View project is also nearly finished. The CEO thanked the shop owners for their participation in the entire city. The pathways on the residence road are virtually finished, according to Srinagar Municipal Commissioner Athar Amir Khan, and blacktopping will take place soon.
He added that the MA Road, Polo View, Left Bank, Gufkar Junction, and Illumination of 15 Buildings projects are almost at the final stage, and the new look that Polo View is getting is particularly exciting to see. The shopkeepers in Lal Chowk have been actively involved in the projects and have given suggestions, which the commissioner is always happy to hear.
The pace of work on other projects is being accelerated, and the MA Road stretch's macadamization procedure is anticipated to begin soon. The actual completion date for the RiverFront, MA Road, and Abdullah Bridge Stretch was 2024, however due to scheduling constraints, some of the most important projects will only be finished in April.
The Lal Chowk project is also nearing completion, and in a few days, the construction will be finished, giving the city's centre a fresh new look. The CEO invited everyone to contribute to making the city more beautiful by, for example, hanging up inspirational quotes or inspiring artwork on the walls surrounding their homes.