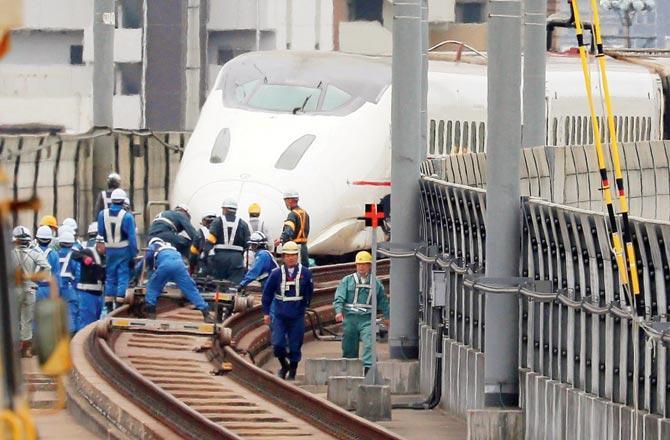 Datamatics Global Services Limited (DGSL) and AEP Ticketing solutions (AEP) from Italy have won the contract for the automated fare collection system for 52 metro stations of the Mumbai Metro.
They will implement the system for the metro lines running from Dahisar to DN Nagar Metro-2A, DN Nagar to Mankhurd Metro-2B and Andheri (East) to Dahisar (East) Metro-7 corridor.
A letter of acceptance has been issued to the consortium by the Mumbai Metropolitan Region Development Authority (MMRDA).
"The ticketing system for the Mumbai Metro should be implemented taking into consideration the ease of use for the commuters of the city. At the same time it should be state-of-the-art technology supporting future of the growing metro network and upcoming fare media technologies," said R A  Rajeev, Metropolitan Commissioner, MMRDA.
"Over the years, Automated Fare Collection (AFC) has been the focus area for Datamatics and over the last 25 years, the company has been instrumental in successfully executing over 25 marquee projects in the tier 1 metropolitan cities across the globe including Sydney, Hong Kong, London, Chicago, Melbourne, etc.
"We are headquartered in Mumbai and obviously are proud to serve Mumbai's Metro project", said Dr. Lalit S. Kanodia, Chairman, Datamatics.