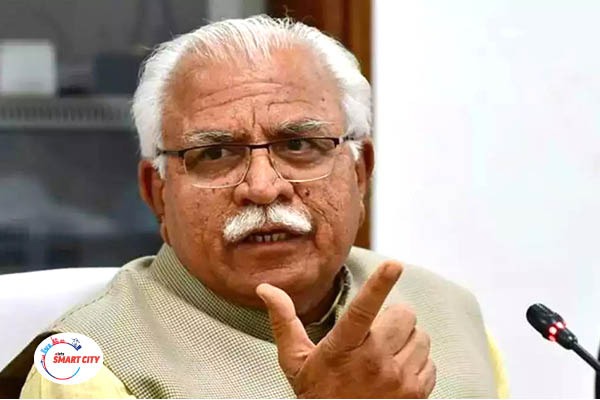 Chief Minister of Haryana Manohar Lal has announced development works worth Rs 575 crore for Sirsa district on 30th May 2022. He was addressing the 'Pragati rally' in Odhan village in Sirsa.
As per an official release, the Minister said that the government is taking steps to make sure proper development across the state. He called the people of the state as family and promoted the spirit of "Haryana Ek-Haryanvi Ek".
In order to encourage youth to play sports, the government has planned to set up open gyms, courts, and other sports facilities in Sirsa. These facilities would be set up at a cost of Rs 5 to 10 lakh.
During his address, the Minister also announced health projects worth over Rs 13 crore for the district.
Apart from this, he also announced the construction of 77 roads by the Marketing Board in Sirsa at a cost of Rs 88 crore.
The state government has earmarked a sum of Rs 34 crore for the district's water drainage. Additionally, a sports stadium in Mamber Khera is to come up soon at a cost of Rs 2 crore. Besides, Rs 226 crore is allocated for development works in rural areas, the CM added.
He also announced the construction of a railway over-bridge and railway under-bridge at two rail crossings in the Sirsa district.
In a bid to curb the problem of drug addiction among youth, more and more de-addiction centers will be opened in Sirsa. Besides this, the government will also launch an awareness campaign with the police and narcotics bureau. Also, committees for executing the campaigns will be constituted at the village level.
Also Read | Sports Minister Anurag Thakur to Launch Khelo India Youth Games 2022 in Haryana
Promoting the slogan 'Bhrashtachar ka Kaal, Manohar Lal', the CM strictly asked to condemn corrupt practices. He said no corruption would be tolerated in the state at any cost.
In addition, the CM also announced to open medical colleges in each district of the state. The land for the same has been identified.