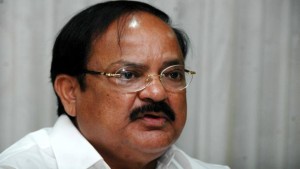 The Centre has asked the 20 cities selected for the Smart Cities Mission to start the process of constituting the Special Purpose Vehicle (SPV) to implement projects under the smart city scheme. However, elected members of some of the municipal corporations have demanded bigger role in SPV.
The Centre has clarified that the SPV would be empowered to take required decisions for timely execution of all Smart City projects, notwithstanding the demand of elected members in the civic body for more representation in it.
The general body of the Pune Municipal Corporation (PMC) earlier approved the resolution demanding more representation of elected members on the SPV board. The elected members also demanded that the SPV must work under the general body.
Clearing the air, Union Urban Development Minister Venkaiah Naidu recently issued a statement that SPVs would be empowered to ensure timely execution of all projects under the Smart Cities Mission by taking required decisions and ensuring necessary coordination.
He said, "The urban local bodies of the 20 cities selected in the first round of the City Challenge Competition have passed resolutions to this effect and SPVs will play a crucial role in successful implementation of the Smart City plans."
The SPV will implement the Smart Cities Mission and the civic body's role in it would be limited once the work starts. It will plan, appraise, approve and release funds for the Smart City development projects. It will also implement, manage, operate, monitor and evaluate the projects.
Each Smart City will have an SPV, headed by a full-time CEO. It will have nominees of the central and state governments and the municipal corporation on its board. The state and the municipal corporation would ensure that a dedicated and substantial revenue stream is made available to the SPV to make it self-sustainable and help evolve its own credit worthiness for raising additional resources from the market. Chester Rogers Authentic Jersey