Aadhaar linked 'Digital Locker' goes live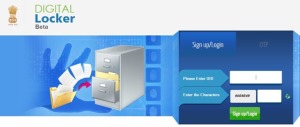 The Department of Electronics and Information Technology (DeitY) has rolled out a beta version of the 'digital locker', which would allow citizen to keep all their certificates in digital format online and access them using their Aadhaar numbers.
Digital Locker' is being labeled as one of the most ambitious aspects of Prime Minister Narendra Modi's Digital India programme.
To try the beta version of the digital locker a user needs to create a login account at its website using his/her Aadhaar card.
The beta version of the locker is being maintained by the Maharashtra government and Tata Consultancy Services.