305 cities & towns identified for building houses under 'Housing for All' scheme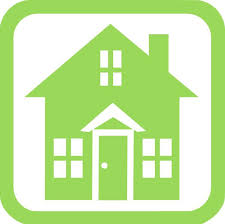 The government has identified 305 cities and towns for constructing homes for the urban poor under the 'Housing for All by 2022' mission.
Within two months of the launch of the Mission, 15 states have signed Memorandum of Agreement (MoA) with the Ministry of Housing & Urban Poverty Alleviation committing themselves to implement six mandatory reforms essential for making a success of the housing mission in urban areas.
The cities and towns have been identified in nine of these states, which include Chattisgarh (36 cities/towns), Gujarat (30), Jammu & Kashmir (19), Jharkhand (15), Kerala (15), Madhya Pradesh (74), Odisha (42), Rajasthan (40) and Telangana (34).
By signing the MoA, the swtates have taken up the responsibility of implementing the six reforms which include:
1. Doing away with the requirement of separate Non Agricultural Permission (NAP) in case land falls in the residential zone earmarked in the Master Plan of city or town;
2. Preparing or amending Master Plans earmarking land for Affordable Housing;
3. Putting in place a single-window-time bound clearance system for layout approvals and building permissions;
4. Doing away with approvals below certain built up area/ plot size in respect of Economically Weaker Sections and Low Income Groups;
5. Legislating or amending existing rent laws on the lines of the Model Tenancy Act circulated by the Ministry of HUPA ; and
6. To provide additional Floor Area Ratio (FAR)/Floor Space Index/Transferable Development Rights (TDR) and relax density norms , for slum redevelopment and low cost housing.
States that have agreed to implement the above reforms include: Andhra Pradesh, Bihar, Chattisgarh, Gujarat, Jammu & Kashmir, Jharkhand, Kerala, Madhya Pradesh, Manipur, Mizoram, Nagaland, Odisha, Rajasthan, Telangana and Uttarakhand.
Under the Housing for All initiative of the Central Government, 2 crore houses are targeted to be built for the poor in urban areas by the year 2022, coinciding with the 75 year of Independence. The government will provide assistance in the range of Rs. 1.00 lakh to Rs. 2.30 lakh per house under different components of the scheme.
With the announcement of lists under Smart City Mission, AMRUT and Housing for All, there has been a clear convergence of implementation of the three schemes. The 9 states that have identified 305 cities for housing for urban poor, also account for 26 smart cities and 136 AMRUT cities. Of these, smart city mission, AMRUT and Housing Missions will be implemented in 25 smart city aspirants enabling convergence of schemes and resources of State and Central Governments.  In 136 AMRUT cities, housing projects will also be undertaken.
In case of Telangana, both the smart city aspirants of Greater Hyderabad Municipal Corporations and Warangal, AMRUT and Housing missions will be implemented. Similarly, in other AMRUT cities of Adilabad,Karimnagar, Khammam, Mahaboobabad, Miryalaguda, Nalgonada, Nizamabad and Suryapet, Housing for All mission will be implemented resulting in convergence.
Welcomed this convergence, Minister of Urban Development and Housing & Urban Poverty Alleviation M.Venkaiah Naidu said, "This convergence of urban schemes helps in better utilisation of resources resulting in visible improvement in urban areas. I am glad that state governments are resorting to convergence-based approach as intended by the central government."
of cities and towns identified for starting construction of houses for urban poor so far are as below:
S.No
State
Cities/towns identified
1
Chattisgarh (36)
Ahiwara, Ambikapur, Bade Bacheli, Bagbahara,Baikuntpur, Balod,

Baloda Bazar, Bhatapara, Bhilai Charoda, Bhilai Nagar, Bijapur,

Bilaspur, Birgaon, Champa, Chimiri, Dantewada, Dhamtari, Durg, Gobra Nawapara,

Jagdalpur, Jashpurnagar, Kanker, Kawarda, Kondagaon,

Korba, Mahasamund, Mana-camp, Mahendragarh, Mungeli, Naila-janjgir,

Narayanpur, Pendra, Raigarh, Raipur, Rajnandgaon, Sukma.

2
Gujarat (30)
Ahmedabad, Amreil, Anand, Ankleswar, Bharuch, Bhavnagar, Bhuj, Deesa,

Gandhidham, Gandhinagar, Himatnagar, Jetpur, Kadi, Kalol, Mehsana,

Morbi, Navsari, Palanpur, Patan, Rajkot, Savarkundla, Sidhpur, Surat, Una,

Unjha, Vadodar, Vallabh Vidyanagar, Valsad, Vapi, Visnagar.

3
J&K

(19)

Anatnag, Badgam, Baramullah, Bashohli, Bhaderwah, Bijbehara, Doda, Ganderbal,

Jammu, kargil, Kathua, Pulwama, Punch, Rajouri, Samba, Shupiyan, Sopore,

Srinagar, Udhampur.

4
Jharkhand (15)
Bokaro, Chas, Chirkunda, Deogarh, Dhanbad, Dumka, Giridhi, Gumla, Hazaribagh,

Jamshedpur, Lohardaga, Medininagar, Phusro, Ramgarh Cantonment, Ranchi.

5
Kerala (15)
Alappuzha, Kalpetta, Kannur, Kasargod, Kochi, Kollam, Kottayam, Kozhikode,

Palakkad, Pathanamthitta,Thiruvananthapuram,Thodurpuzha,Thrikakara,Thrissur.

6
MP

(74)

Agar, Alirajpur, Anupur, Ashoknagar, Astha, Balaghat, Barwani, Berasia, Betul, Bhind, Bhopal, Bina-Etawa, Budni, Burhanpur, Chandla, Chattarpur, Chindwara, Dabra, Damoh, Datia, Dewas, Dhar,Dindori, Ganj Basauda, Guna,Gwalior, Hasda, Hoshangabad, Indore, Itarsi, Jabalpur, Jhabua, Khajuraho, Khandwa, Khargone, Khurai, Maihar, Manawar, Mandla, Mandsaur, Morena, Murwara(Katni), Nagda, Narsimhapur, Nasrullaganj, Neemuch, Panna, Patharia, Pithampur, Raisen, Raigarh, Rampur Baghelan, Ratlam, Rehti, Rewa, Sagar, Sarni, Satna, Sehore, Sendhwa, Seoni, Shadol, Shahganj, Shajapur, Sheopur, Shivpuri, Sidhi,Sihora, Singrauli, Sonkatch, Tikamgarh, Ujjain, Umaria, Vidisha.
7
Odisha (42)
Anandpur, Athagad, Bolangir, Baleshwar, Banapur, Banki, Bargarh,

Baripada, Bhadrak, Bhawanipatna, Bhubaneswar, Biramitrapur,

Barhampur, Brajrajnagar, Byasanagar, Choudwar, Cuttack, Debagarh, Dhenkanal,

Jagatsinghpur, Jajpur, Jeypore, Jharsuguda, Kantabanji, Khariar, Khurda, Kochinda,

Konark, Koraput, Malkangiri, Nayagarh, Paradip, Puri, Rajrangpur, Rajagangapur,

Rourkela, Rayagada, Sambalpur, Sundargarh, Talcher, Titlagarh, Umarkote.

8
Rajasthan

(40)

Ajmer, Alwar, Balotra, Banswara, Baran, Beawar, Bharatpur, Bhilwara, Bhiwadi, Bikaner, Bundi, Chaksu, Chittorgarh, Churu, Dhaulpur, Falna, Ganganagar, Gangapur City, Hanumangarh, Hindaun, Jaipur, Jhalawar, Jhunjhunu, Jodhpur, kishangarh, Kota, Makrana, Nagaur, Nathdwara, Pali, Pratapgarh, Pushkar, Rajsamund, Sardarshahar, Sawai Madhipur, Sikar, Sujangarh, Tonk, Udaipur, Vijainagar.
9
Telangana

(34)

Achampet, Adilabad, Armur, Bhongir, Bodhan, Dubbaka, Gajwel,

Greater Hyderabad Municipal Corporation, Husnabad, Huzurabad,

Jammikunta, Jangaon, Karimnagar, Kollapur, Khammam, Mahaboobabad,

Mahaboobnagar, Medak, Metpalle, Miryalaguda, Nagarkurnool, Nalgonda,

Nirmal, Nizamabad, Palwancha, Sangareddy, Shadnagar, Siddipeta, Sircilla, Suryapeta, Vicarabad, Wanaparty, Warangal, Zahirabad.