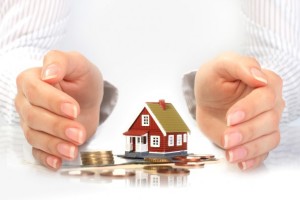 Apart from industry status, real estate players are expecting Single window clearance, regulatory and bill faster approvals from the Union Budget 2015.
David Walker, Managing Director, SARE Homes says that the Modi Government's first full year budgetReal estate players' wish list for Union Budget 2015 will givetop priority to reduce the fiscal deficit in the medium term, which will further augment the case for interest rate reductions. "Key aspects to watch for on this are sale of state industries to the more efficient private sector and better targeting of subsidies to ensure more actually gets to those in need whilst cutting their overall cost." He feels that clarification and simplification of Foreign Direct Investment (FDI) investment rules and taxation of Real Estate Investment Trusts (REITs) and Infrastructure Investment Trusts will attract foreign capital for development of infrastructure and smart cities.
 Infrastructural development, which has the potential to propel the country's economic growth, has beenReal estate players' wish list for Union Budget 2015Real estate players' wish list for Union Budget 2015Real estate players' wish list for Union Budget 2015 the priority of the Narendra Modi Government. Mehul Thakur, Director, Viva Homes says that it is imperative to introduce policies and incentives that will boost the sector.
He is expecting higher tax exemption limits for home buyers. Moreover, a separate industry status for real estate is expected to help boost domestic bank lending, increase FDI into the sector and ease external commercial borrowing. A mechanism for single window clearance is also need of the hour, he adds.
 KamReal estate players' wish list for Union Budget 2015al Khetan, CMD, Sunteck Realty Ltd adds that pacing up infrastructural development should be the primary focus of the government. He further says that easing interest rate should be another primary focus of the union budget.
Abhishek Kapoor, Parner, Neumec Group says, "Single window clearance, regulatory bill and faster approvals has long been on the wish list and we hope the government will address it this time around. Also, there's an urgent need to relook at the land bill and the real estate regulatory bill."
Get a chance to meet who's who of Smart Cities ecosystem in India including key policymakers from Central and State Governments. Join us at Smart City Conclave, Kochi on 18 August, 2018 to explore business opportunities. Like and connect with us on Facebook, Linkedin and Twitter.