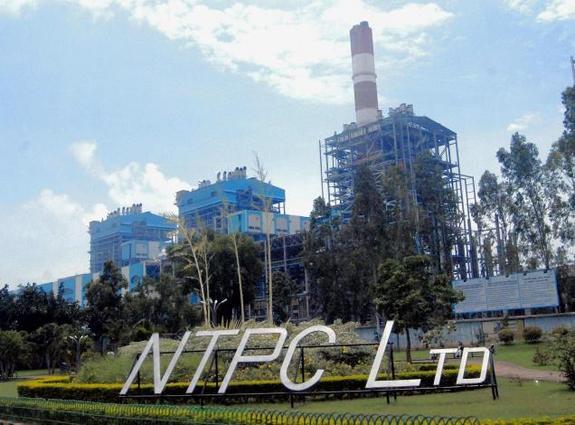 A 1000MW stage-I plant of Mouda Super Thermal Power Project in Nagpur district of Maharashtra has been dedicated to the nation by Prime Minister Narendra Modi .
Addressing the gathering on the occasion, Modi said that to provide electricity to the country is his government's top most priority. For a country to progress, infrastructure should be kept in high regard as durable infrastructure increases the possibilities of development, he said. "Among all kinds of infrastructure, power is the most important, as it is a crucial element in bringing a change in the quality of life of the people."
The Prime Minister mentioned that after more than 60 years of Independence, power still remains a far cry as there are acute power shortages in the country. But he reiterated his Government's resolve to provide power to all. The Prime Minister mentioned the stress he had laid on hydropower during his recent visits to Bhutan and Nepal, as well as to the state of Jammu and Kashmir. He said the aim of the Government is to tap all sources of energy, with emphasis on clean energy, especially solar energy.
With an investment of Rs 5,459 crore in stage-I and proposed investment of Rs 7,921 crore for stage-II, the project is poised to be the biggest power station of NTPC in the State.
Power from Mouda stage- I is supplied to the states of Maharashtra, Gujarat, Madhya Pradesh, Chhattisgarh, Goa, Jammu Kashmir and UTs Daman Diu & Dadar Nagar Haveli. Situated in Nagpur Distt. of Maharashtra, the project will have ultimate capacity of 2320 MW on completion of 1320 MW ( 2X660MW) stage II of the project where construction with target commissioning in the early 13th plan.
The main plant package of stage I was awarded to BHEL in 2008, the first 500MW unit of the project commenced commercial operation in March 2013 and second in March 2014.
NTPC supplies about 4135 MW of power to the state of Maharashtra from its various power stations. The existing stations of NTPC in the state are 1000 MW Mouda stage I and 1967 MW Ratnagiri Gas Power station ( A JV of NTPC, GAIL , MSEB and FIs). The company has 2640 MW capacity under construction in the state at Mouda II (1320MW) and Solapur ( 1320MW) which are likely to commence commercial operations by early 13th plan.
The Prime Minister recalled the plight of debt-ridden farmers in Vidarbha, who were forced to commit suicide. He said, if they had access to electricity, they could have pumped the water necessary to irrigate their fields, saved their crop, and hence avoided falling into debt.
The Prime Minister announced the launch of the Pradhan Mantri Jan Dhan Yojana on August 28th, and appealed to the farmers to avail of the benefits of the scheme, which included a bank account, a debit card, and an insurance amount of Rs. One lakh. He also spoke of the Pradhan Mantri Krishi Sinchai Yojana, which aimed at providing sufficient water to the farmer for irrigation.
Get a chance to meet who's who of Smart Cities ecosystem in India including key policymakers from Central and State Governments. Join us at Smart City Summit, Surat on 19th-20th May, 2018 to explore business opportunities. Like and connect with us on Facebook, Linkedin and Twitter.
Recommended from all portals