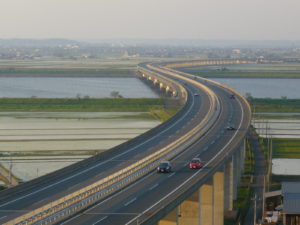 The wait for Kundli Manesar Palwal (KMP) Expressway and Dwarka Expressway may finally get over.
The KMP will be completed in two months and the work on Dwarka Expressway is expected to be over in the next 18 months, said Haryana Finance Minister, Captain Abhimanyu Singh.
The state government is also ready to bear the additional burden if additional enhanced compensation is required to be given to all owners of land on the side of Delhi, said the minister at Naredco conference, held recently in Gurugram.
The National Highway Authority of India (NHAI) will start to take on the remaining patches of Dwarka Expressway this week onwards, said Gurugram Metropolitan Development Authority (GMDA) CEO V Umashankar.
KMP expressway stretches over 135.6km, cutting across four national highways — NH-1, NH-2, NH-8 and NH-10. There are 52 underpasses and 23 overpasses in this project. Additionally, there are 31 proposed cattle crossings, along with four railway over-bridges, 18 big/small bridges and two parking areas for trucks.
Get a chance to meet who's who of Smart Cities ecosystem in India including key policymakers from Central and State Governments. Join us at Smart City Conclave, Kochi on 18 August, 2018 to explore business opportunities. Like and connect with us on Facebook, Linkedin and Twitter.