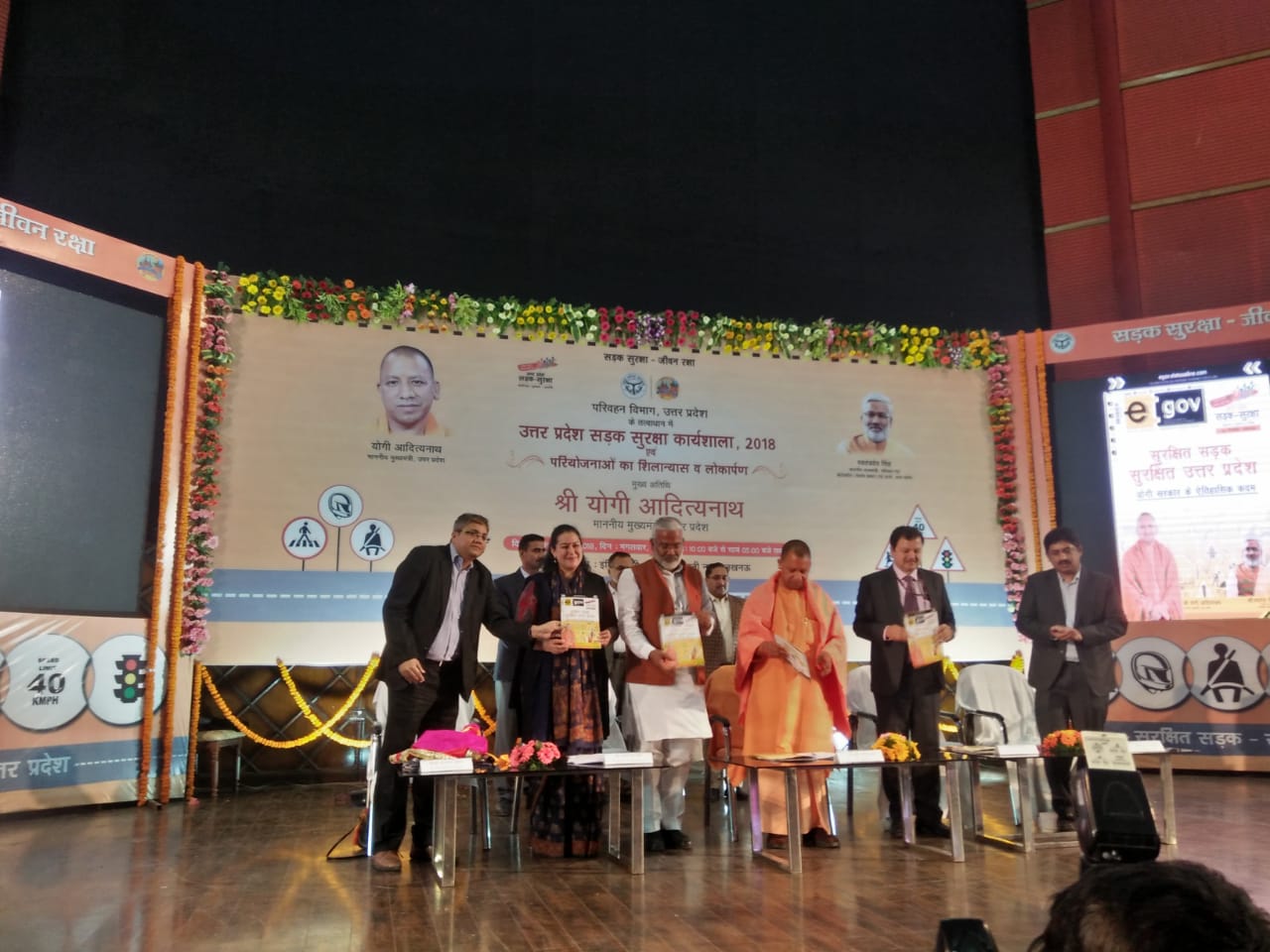 Aimed at sensitizing the citizens of the State of Uttar Pradesh about the need for following traffic rules, the Department of Transport, Government of Uttar Pradesh,  in association with Elets Technomedia, organised a  'Road Safety Workshop' in Lucknow on Tuesday.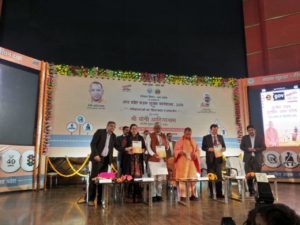 The Chief Minister of Uttar Pradesh, Yogi Adityanath, graced the workshop along with other dignitaries.
Speaking on the occasion, UP CM said, "Every day approximately 43 persons die on UP roads and if few small things like following traffic rules are taken care of it can save many lives."
Maintaining that a responsible citizen cannot be irresponsible on the road, the chief minister said, "Parents also need to take the ownership of inculcating road related civic sense into their children and it's high time we include road safety in our school curriculum."
He said the UP State Transport Department in recent years has introduced many initiatives that make use of the latest digital technology to bring together all stakeholders for an effective traffic planning and efficient state transport system. "I am personally overseeing many projects aimed at giving a fillip to the State's transport system," added the Chief Minister.
Sharing his vision for improving Road Safety across UP, Keshav Prasad Maurya, Deputy Chief Minister, Uttar Pradesh,  said all stakeholders need to come together to build enhanced civic sense on the roads. Highlighting the importance of parents in educating children, Deputy CM said, "Parents can play a role in creating awareness among youngsters about the benefits of building civic sense on the roads and the dangers of road rage related cases."
Highlighting that 'focused education' along with 'enforcement' have to go in hand in hand to curb traffic-related deaths, Swatantra Dev Singh, Minister of State for Transport (I/C), Uttar Pradesh, said, "To curb traffic issues and generate awareness on the topic, a number of digital-enabled processes have been introduced by UP transport Department and private players are also being roped in, for the purpose."
Concurring with UP CM' views, Aradhana Shukla, Principal Secretary, Transport, UP Govt, said, "There are countries which have more vehicles on road but have lesser accidents and the  deliberations during the workshop are aimed at probing why it is so and what missing gaps exist in our system."
While taking part in a session on 'Traffic Enforcement' with regard to improving road safety across UP Kalanidhi Naithani, Senior Superintendent of Police (SSP) Lucknow opined, "Parent-teacher meets can be a good platform for creating awareness for not giving vehicles to children. And a chapter on Traffic education should be included in Social studies in schools and be taught as a subject of examination. Children should also use bicycles instead of illegally driving motored vehicles."
On the occasion, Abhay Damle, Joint Secretary, Ministry of Road, Transport and Highways, Government of India, appraised relevant stakeholders about latest initiatives being undertaken by the Ministry of Road, Transport and Highways, across the UP State.
The key themes deliberated during the day-long workshop included: Awareness about Road Safety, strengthening Institutional Arrangements, Establishing RoadSafety Information Database, Ensure Safe Road Infrastructure, Enforcement of Traffic Laws and Emergency Medical Assistance to road Accident Victims, etc.
A number of private sector players such as SIAM India, Central Institute of Road Transport (CIRT), TRAX, Intel, TATA Motors, etc, gave industry presentations and showcased their innovations during the event.