The Indian Railways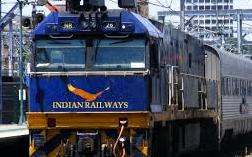 will be providing Wi-Fi-based web services on more trains in the coming period, Minister of State for Railways Manoj Sinha informed the Rajya Sabha on Friday.
Earlier, the railways had provided Wi-Fi-based web services on the Howrah-New Delhi Rajdhani Express as a pilot project.
Now, it is executing the project on other Rajdhani, Shatabdi and Duranto category of trains.
"Initially, one Rajdhani and Shatabdi are planned for Wi-Fi facility. By the end of the current financial year, the work will be finalised," the minister said. Jack Tatum Jersey