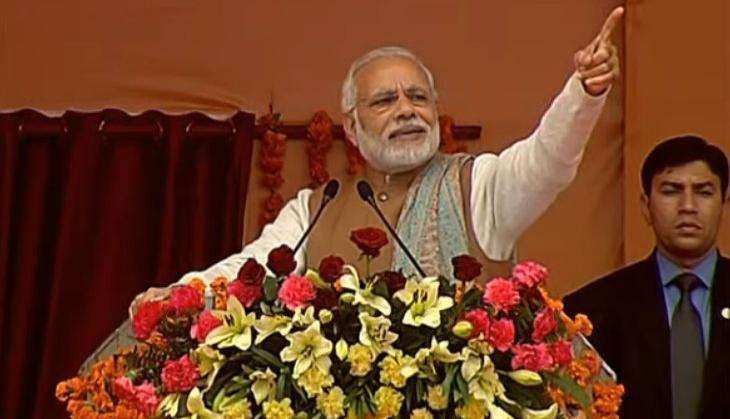 PM Narendra Modi, during a rally in Rohtak, laid the foundation stone of a Rs 325 crore road network project for Faridabad aimed at improving the transport infrastructure of the city.
The road network will be 26.1 km long and form a part of Sectors 19, 20, 20 A, 21-B and 21-D. The duration of the project is two years.
The network will involve smart street lighting with auto-dimming; furniture such as benches; lighting columns and bollards. The design concept involves overhauling of water supply pipes, stormwater drainage and sewerage. It also involves setting up of high-capacity transformers along with underground power cables for effective power distribution.
Road widening along with service roads, cycle tracks, pedestrian walkways and parking spaces are other features of the project.
Monika Gupta, Additional CEO, Faridabad Smart City Ltd and CEO, Faridabad City Transport Service Ltd said the divided carriageway will help reduce traffic congestion, raised pedestrian crossings will lessen the chances of accidents and the renovated drainage network will decrease stagnation of rainwater during the rainy season and help in reducing road damage which happens due to poor drainage.
She further added that footpaths and cycle tracks will help promote non-motorised transport in the city, which in turn will help reduce congestion and air pollution; the underground power cabling with new high-capacity transformers will reduce breakdowns in the network and also reduce power thefts.