Naya Raipur exemplifies sustainable urban development: Chhattisgarh CM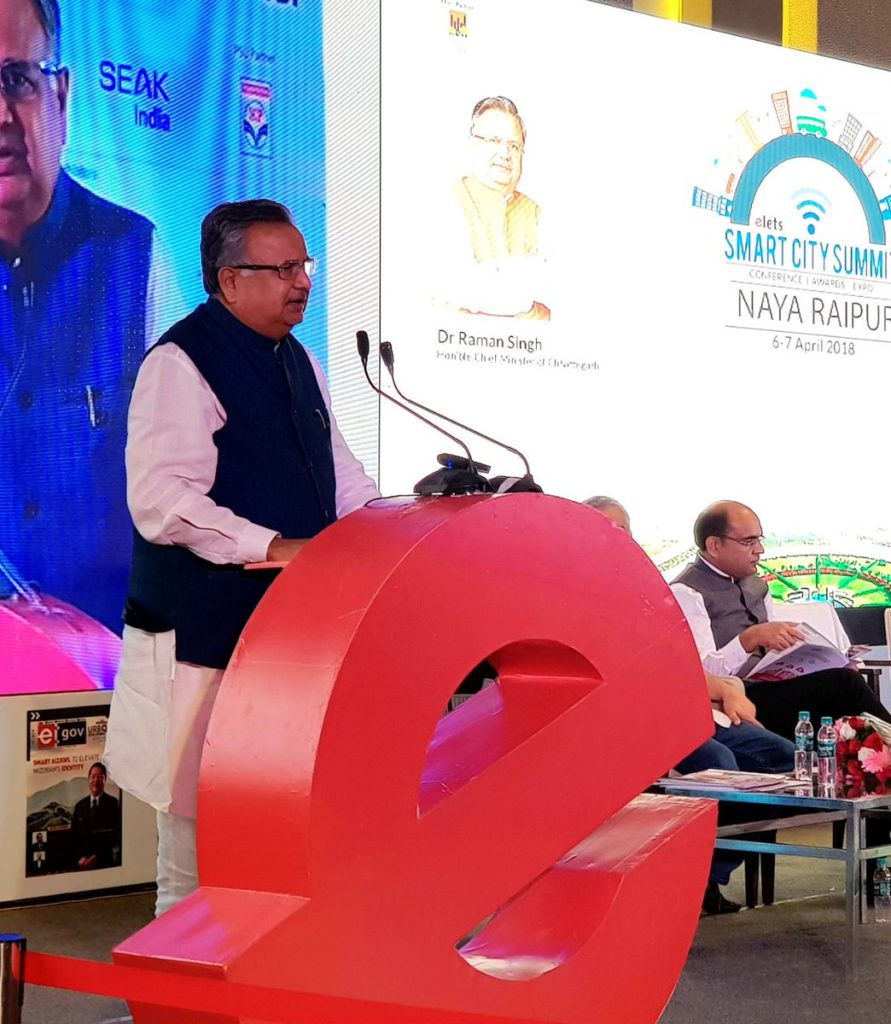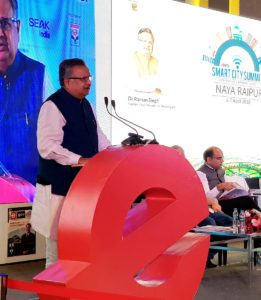 Chhattisgarh Chief Minister Dr Raman Singh today graced the Smart City Summit, Naya Raipur, organised by Naya Raipur Development Authority (NRDA), in association with Elets Technomedia Pvt Ltd-a media and technology based research company.
Hailing the progress of Naya Raipur, he said that his Government is committed to the holistic development of Chhattisgarh,
"Within a short span of time, we have implemented a lot of development works in the sphere of social, economic and physical infrastructure. The development of the state-of-the-art capital city Naya Raipur is a testament to our commitment towards quality and sustainable development," he added.
The Chief Minister also launched the  payment gateway of HDFC bank for e-governance services in Naya Raipur. In his address, he emphasised on the importance of sustainable urban development and how Naya Raipur exemplifies it.
The summit was inaugurated by Rajesh Munat, Minister for PWD, Housing and Environment , and Transport, Government of Chhattisgarh.
On this occasion, NRDA General Manager  Mahadev Kawre and Engineer-In-Chief  Salil Srivastav felicitatedg experts from IL&FS, Schneider India and also chaired the  of roundtable discussion on 'Leveraging IT and e-Governance for building Smart Cities.
Officials from Chhattisgarh presented the development works of their respective cities.
French Consul General Yves Perrin's presented the keynote address at the summit. There was participation from the Belgium Consul also.
A special issue of eGov magazine was also launched on this occasion.