The Government of Maharashtra has approved an energy policy that seeks to provide sops for generating solar power and encourage public and private entities to tap this renewable source of electricity in a huge manner.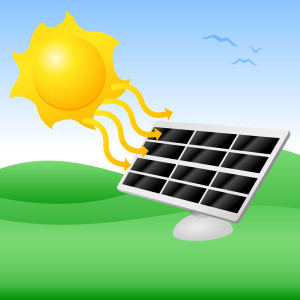 The State Cabinet has cleared the the solar off-grid policy which aims to save at least 500 MW in the next five years.
Urban civic bodies and sanctioning authorities have been asked to change Development Control rules and ensure that permission for construction is granted to only those buildings which give undertaking to set up solar water heater panels. The rule will be applicable for the Government colonies, Adivasi Ashram Shala (residential schools) and new private buildings all over the State.
Chandrashekhar Bawankule, Minister for New and Renewable Energy, said, "We aim to save at least 500 MW in the next five years through implementation of the new policy."
He added, "Under the policy, over the next five years, Rs 2,682 crore will be given as subsidy to Government offices and people living below poverty line."
"The Government will provide 100 per cent subsidy to Government and semi-Government offices (for setting up solar power units), while for private sector it will be 15 per cent subsidy. The administration will promote use of solar electric powered pumps (for domestic and farm use), water heaters, steam cooking system, and electricity generating plants based on bio-waste."
An expert committee of consultants will help in drawing project plans, financial closure and setting up rooftop solar panels under the Government scheme," he added. Kyle Okposo Authentic Jersey