Lucknow ration shops to replace manual records with ePOS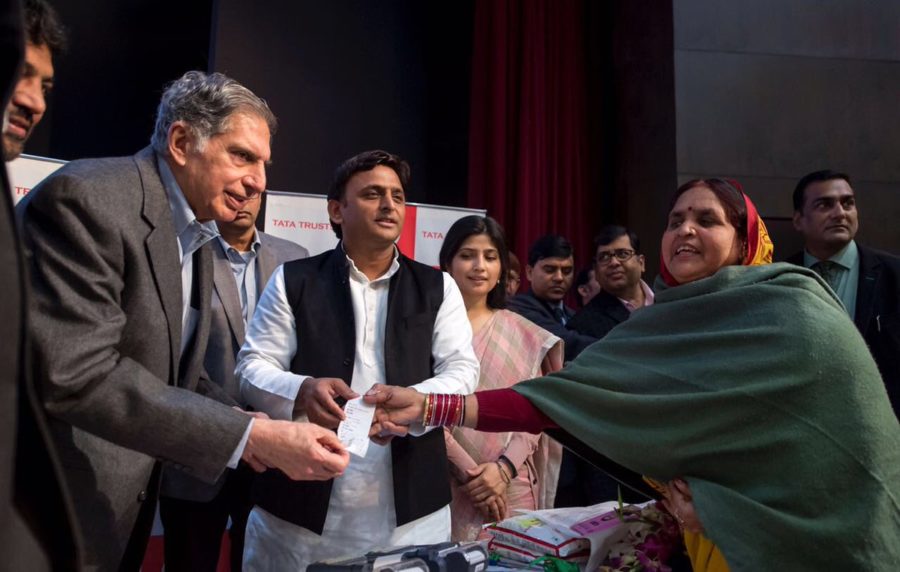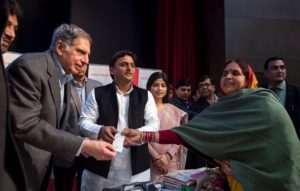 Around 675 ration shops of Lucknow will get Electronic Point of Supply Machines (ePOS) by the state government of Uttar Pradesh in collaboration with the Tata Trust.
To begin with, the scheme has been launched in a few nagar panchayats and rural areas. Following an assessment of the implementation, it will then be scaled up and rolled out across the State.
"The Tata Group has always been associated with schemes that help in alleviating poverty. We work in education sector so that the light of knowledge can dispel the darkness of ignorance," says Ratan Tata, Chairman of the Tata Group.
In the next phase, these machines will be installed in 1500 ration shops and after review, they will be installed all over the State.
Under the ePOS scheme, ration card holders will get smart cards to swipe for rations and the system is automatically upgraded, instead of manual records that could be fudged earlier.
Uttar Pradesh has nearly 74,000 government controlled ration shops in the State to serve nearly 4 crore ration card holders. Union Ministry of Food and Civil Supplies had said earlier it planned to equip all rations shops in the country with ePOS systems by 2019 and that each of these machines should also double up as ATMs in the rural parts.
"The ePOS machines will make working in PDS more efficient and transparent. The complaints of under-weighing would be a thing of past now. This would also make clear who are the beneficiaries and what are their social status. Once the system in introduced, no one will be able to fool the real beneficiary.," said CM Akhilesh.
The ePOS scheme launched is part of an Memorandum of Understanding (MoU) that was signed between the Uttar Pradesh Government and the Tata Trust, spanning their activities in the fields of health, education, solar energy and farming.