"J&K will be power surplus with DulHasti Hydropower project," RK Singh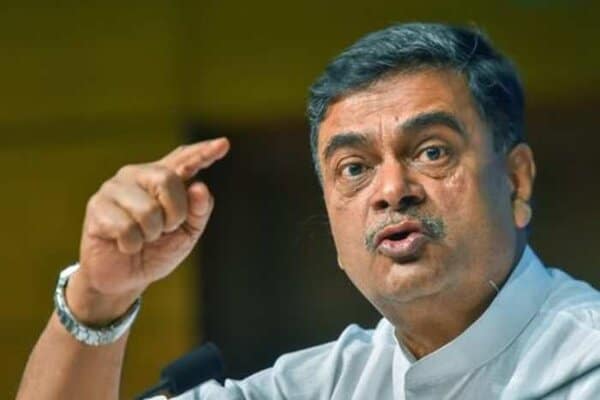 On his visit to the DulHasti Hydroelectric project in the Union Territory of Jammu and Kashmir, Union Power Minister RK Singh said the UT will have surplus power in times to come. The Minister inspected the project and took stock of the construction of other power projects. These projects will have a total generation capacity of 2,554 MW in the Kishtwar district of Jammu and Kashmir.
Power Development Department (PDD) Principal Secretary Rohit Kansal alongwith Chairman and Managing Director (CMD) National Hydroelectric Power Corporation (NHPC) Abhay Kumar Singh and Power Additional Secretary SKG Rahate were present during the Minister's inspection visit.
Apart from assessing various aspects, Singh also reviewed the generation capacity of the hydropower project. Announcing the efforts of the Government of India, the Minister said that the Centre has taken noteworthy initiatives to harness hydropower in the district. A transformation will be seen in the power sector as Kishtwar will soon be the hub for hydroelectric power that will make Jammu and Kashmir power surplus, he added. Later in the day, the Minister also paid a visit to the powerhouse site of the 1,000 MW Pakal Dul hydroelectric project at Arzi.
Also Read: Power Minister RK Singh launches 'Reform & Regulatory Knowledge Base for Power Sector'
Chenab Valley Power Projects private Ltd., NHPC and Jammu and Kashmir Power Development Corporation are together working on the project. Singh inaugurated the concreting of the powerhouse control block at the site. He expressed his satisfaction with the pace of construction work at the site and emphasised that officers must ensure completion of all ongoing works within the stipulated deadline following COVID-19 SOPs.
Singh also took stock of area development projects ongoing in the nearby districts in the UT. Further, he directed the concerned authorities to ensure timely delivery of the projects.