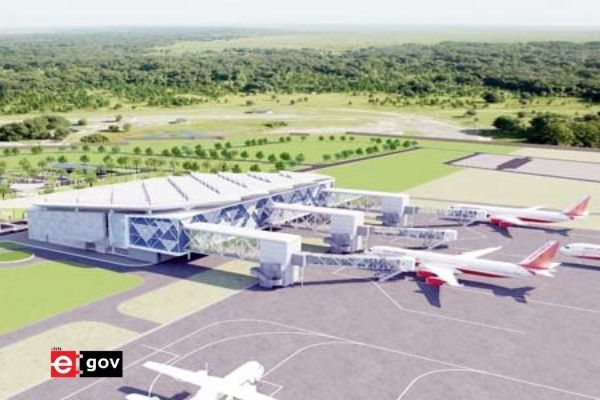 The Ministry of Civil Aviation said that the Jabalpur airport's new terminal is likely to be commissioned by March in 2023.
The airport is getting upgraded to provide better services to the air travelers. "The upgradation work includes construction of new terminal building, ATC Tower, Technical Block, Fire Station Category VII, other buildings and extension of runway & associated works to cater the operations of AB-320 type of aircraft," said the ministry.
Equipped with world-class passenger facilities, the new terminal have the capacity to handle 500 passengers during peak hours.
The new building is being built with eco-friendly and sustainable material.  "The new terminal will be equipped with solar plant and energy efficient equipment," the ministry added.
The upgradation work is likely to be completed by December this year.
The new upgraded Jabalpur airport boost growing tourism industry in the region, contributing to the development of the city.