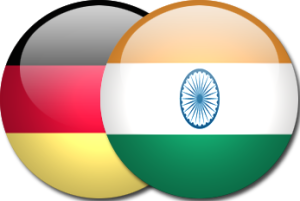 Germany has announced that it will support India's ambitious Smart City Mission and help three cities, namely Bhubaneswar, Kochi and Coimbatore, develop as smart cities.
German Ministry of Environment, Nature Conservation, Building and Nuclear Safety's partnership with India will focus on developing climate-resilient and low-carbon development plans, policies and investments suiting local needs. In the first phase, the main focus would be on non-motorised transport (NMT), sources said.
The three cities were listed by the Urban Development Ministry in the first 20 city list to be developed as smart cities, in January.
Earlier, Germany had formed a six-member joint committee with India in order to figure out the cities which it could partner. "We have tried hard to make lives in city easier by developing technologies. We have developed the processes so that the stakeholders could be brought on board to make cities flourish and German companies have developed smart solutions for making smart cities." said Martin Ney, German ambassador. He also told that they have been supporting a number of promising Indian initiatives including Swachh Bharat and Clean Ganga. Reggie Jackson Jersey