Chhattisgarh Transport Department to Organise 'Chhattisgarh Electric Vehicle Conclave'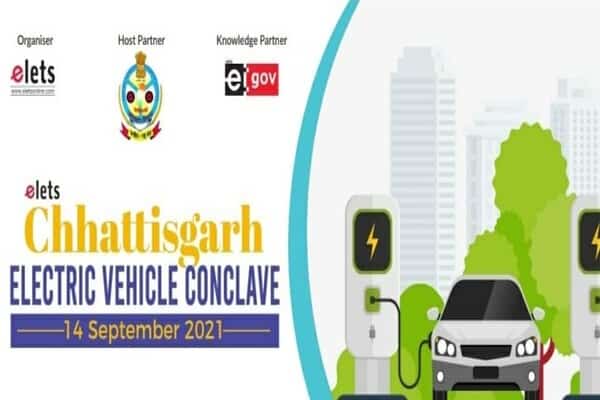 The Department of Transport, Government of Chhattisgarh in association with Elets Technomedia Pvt. Ltd. is going to organise an exclusive webinar – Chhattisgarh Electric Vehicle Conclave on September 14, 2021, at 01:30 pm. Elets will host the conclave on its virtual platform called Avtaar.
Hon'ble Minister of Transport Shri Mohammad Akbar, along with senior officials from the transport department including Shri Topeshwar Verma, Secretary-cum-Commissioner, Transport, Chhattisgarh, Shri Dipanshu Kaabra, Additional Commissioner, Transport, Chhattisgarh; and Shailabh Sahu, Assistant Transport Commissioner, Transport Department, Chhattisgarh, will address the forum which will see a participation of delegates from across the country.
Also Read: India to replace 3-wheelers with e-3-wheelers to achieve 30% EVs target by 2030
The webinar is aimed to brainstorm on the ambitious plan of the Government of Chhattisgarh to promote the State's vision and mission of electric vehicles (EVs) and infrastructure. The virtual event will provide a platform to make the industry and citizens aware of the government's policies on electric vehicles. Also, it will lay emphasis on f=driving investments in Chhattisgarh's e-Mobility space.
In addition, a number of experts from some of the leading e-vehicle and infrastructure companies will participate in the discussions and contribute their insightful deliberations to the webinar.
To join the webinar register here: https://avtaar.eletsonline.com/cevc/