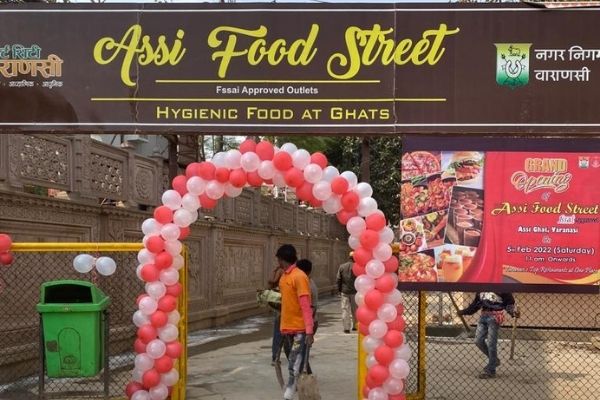 Varanasi, Uttar Pradesh
The holy city on Varanasi finally gets its official food street to attract both tourists and locals alike, writes Tarannum Manjul of Elets News Network.
Varanasi's famous Assi Ghat now has another new feather added to its cap. The ghat became the site for Varanasi's first ever food street. Christened the Assi Food street, the project is a joint effort of the Varanasi Smart City Limited and Varanasi Municipal Corporation and was officially inaugurated on Saturday.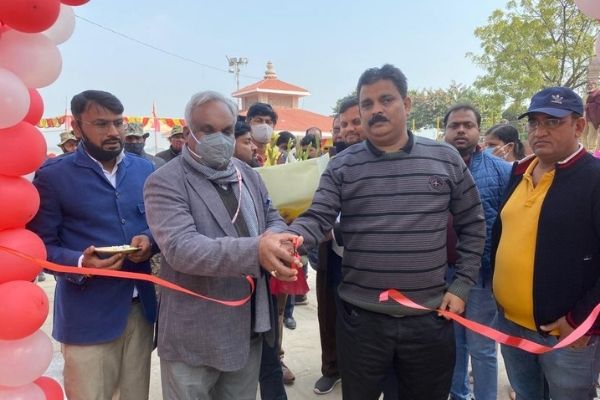 The project was inaugurated by Chief General Manager Varanasi Smart City Dr D Vasudevan and Additional Municipal Commissioner (Varanasi) Sumit Kumar. According to the officials, the Assi Food Street has been developed with the aim of creating an area where not just locals, but even tourists can come and enjoy the best of food from Varanasi. From the famous Banarasi Kachauri to the renowned Banarasi paan, everything will be made available at the Assi Food Street.
It is noteworthy that Assi is one of the most famous ghats of Varanasi. The ghat is known to be the confluence point of river Assi with river Ganga and hence has a lot of significance. It also has mythological importance as it is here that saint Tulsi Das penned the Ramcharitmanas.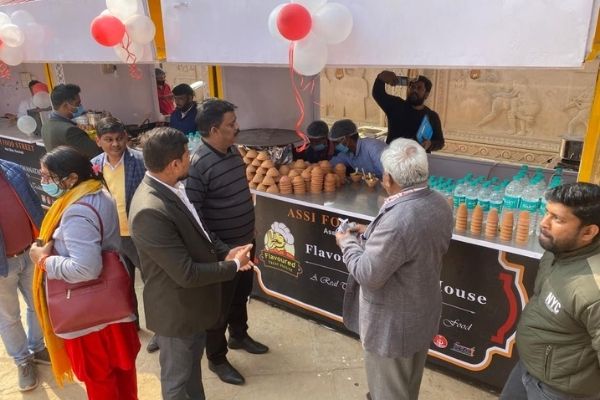 The Assi Food Street has 13 shops which are a combination of the new and the traditional eating joints from Varanasi. While one can enjoy coffee, pizza and other continental dishes from the city's famous eateries, one will also find stalls with the famous Benarasi Kachauri and Sabji, Banarasi Chai, Banarasi paan and more.
Talking to Elets Smart City, Public Relations Officer Varanasi Smart City Shakambhari Nandan Sonthalia said, "the idea behind this food street was to combine all the different cuisines of Varanasi. We have taken the traditional and merged it with the contemporary. Assi ghat is very rich in terms of footfall and that is the reason why we chose it." He added that they are taking proper steps to ensure waste disposal from the food street for ensuring food security and hygiene.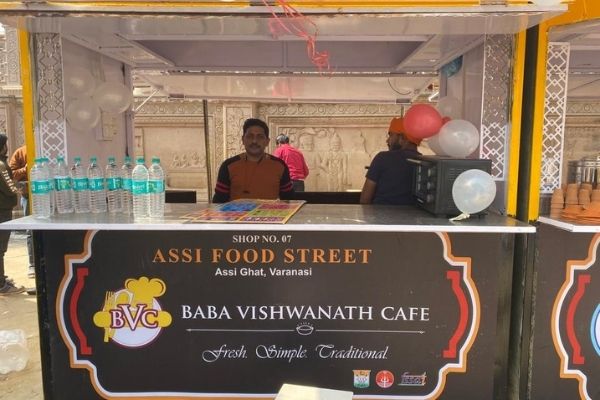 Rahul Mehta, president of the Tourism Welfare Association said that this move will surely give tourists a good attraction. "Now tourists will have a centralised place to get the best of Varanasi. This will surely enhance the local business as well."
Those who were present at the inauguration ceremony included City Health Officer Varanasi Municipal Corporation Dr. NP Singh, Executive Engineer Varanasi Municipal Corporation Ajay Ram Rakesh Vishwakarma and others.