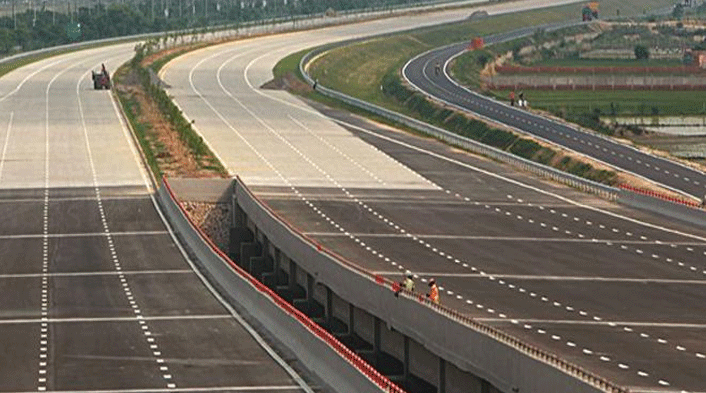 Riding quality test done by the UP Government on the completed portions of the Agra Lucknow expressway. Watch the water in the glass. pic.twitter.com/wutia6oFne

— Akhilesh Yadav (@yadavakhilesh) October 8, 2016
By : Arpit Gupta
The dream project of Uttar Pradesh Chief Minister Akhilesh Yadav Agra-Lucknow expressway seems to have met project deadlines and is likely to become operational by October 31. Recently, the Chief Minister conducted a quality check by hitting the newly completed expressway himself and shared the video of his ride claiming that even at a speed of 100 kmph, the ride was not bumpy.
The Agra-Lucknow expressway is a 6-lane road project of about 302-km length with an estimated cost nearly Rs 15,000 crore. The average making cost of 1-kilometre of the project is about Rs 30 crore. It is said to be the second costliest road project in Uttar Pradesh after Yamuna Expressway.
It is touted to be the longest access-controlled expressway in India to be funded entirely from the State coffers. It spans 10 districts, which would be intersected by it, namely Agra, Firozabad, Mainpuri, Etawah, Auraiya, Kannauj, Kanpur City, Unnao, Hardoi and Lucknow.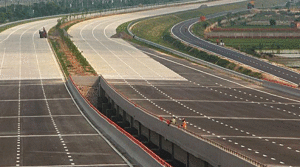 According to the CEO of UP Expressway Industrial Development Authority (UPEIDA) Navneet Sehgal, "The Agra-Lucknow expressway will facilitate distribution of the agricultural produce form the point of production to the point of consumption. The State Government has planned to develop agricultural 'mandis' along the expressway to spur the economy by providing faster transport to agricultural produce, handicrafts, small industries etc. This region is known for high dairy, potato, fruits and food grain production."
The expressway would result in a spike of number of tourists as Lucknow would be just three hours away from Agra via road and tourists visiting Agra would be able to visit Lucknow easily in less time. Agra-Lucknow expressway in Uttar Pradesh is India's first road runway for combat jets of the Indian Air Force (IAF).
The Chief Minister Akhilesh Yadav shared a video of his ride on twitter demanding attention of his followers to a glass of water kept inside the car. A pointer in the video says that car was traveling at 100 kmph. Yet water did not spill out of the glass. Road is so smooth, claimed Akhilesh's video.
Akhilesh Yadav tweeted, "Riding quality test done by the UP Government on the completed portions of the Agra Lucknow expressway. Watch the water in the glass."
This video has gone viral with more than 3,700 people liking it and over 1,200 people re-tweeting the same. On Facebook, more than 15 thousand people liked the video while over 2,500 people shared it. Total views on Facebook were over 2.25 lakh.