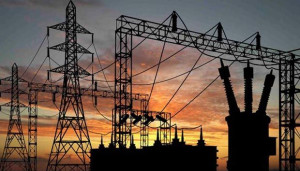 A total of 314 villages were reported to be electrified across the country last week (from 29th Feb to 6th March 2016) under Deen Dayal Upadhyaya Gram Jyoti Yojna (DDUGJY), according to a government press release.
The number includes 93 villages in Uttar Pradesh, 41 in Odisha, 40 in Assam, 40 in Chhattisgarh, 31 in Arunachal Pradesh , 30 in Jharkhand , 19 in Bihar, 16 in Madhya Pradesh and 4 in Rajasthan.
Earlier, while addressing the nation on the Independence Day, Prime Minister Narendra Modi announced that electrification of the remaining 18,452 un-electrified villages will be achieved within 1,000 days, i.e. by May 01, 2018. Since then, the project is taken on mission mode and the schedule is reduced to a time span of 12 months. The electrification process has been divided in 12-stage milestones with defined timeline for monitoring.
During 2015-16, 6156 villages have been electrified till date. The number of remaining villages is 12,296 of which 8496 will be electrified through grid, 3312 villages, where grid solutions can not be reached due to geographical limitations, will depend on off-grid and 488 villages are in the State Government's share.
During April 2015 to 14th Aug 2015, only 1654 villages were electrified which was added with 4502 more villages were added between 15th August 2015 to 6th March 2016, taking the total number to 6,156 villages after the Government of India took initiative for taking it on mission mode.
To speed up the progress further, the process is being closely monitored by Gram Vidyut Abhiyanta (GVA) and various actions are also being taken which includes monthly review of the progress during RPM meet,
In order to expedite the progress further, a close monitoring is being done through Gram Vidyut Abhiyanta (GVA) and various actions are also being taken on regular basis  like reviewing the progress on monthly basis during the RPM meeting, sharing of list of villages which are at the stage of under energisation with the state Discom, identifying the villages where milestone progress are delayed. Harry Giles Womens Jersey