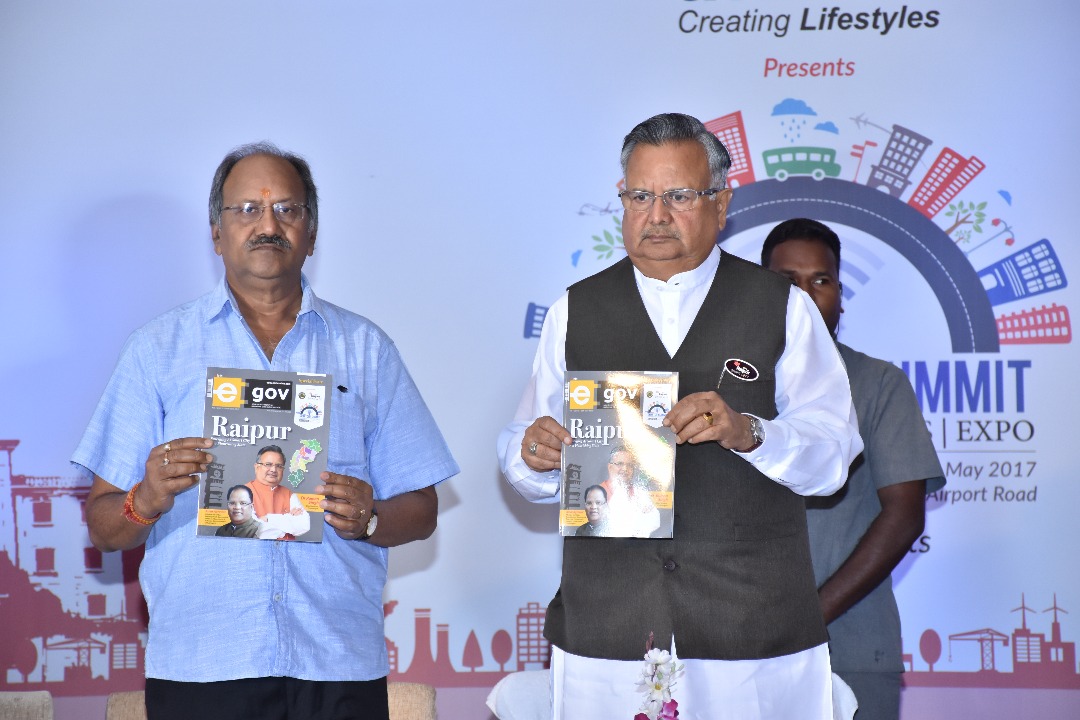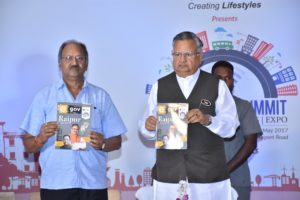 Chhattisgarh Chief Minister Dr Raman Singh highlighted the ongoing efforts being made to develop Raipur and Naya Raipur as Smart Cities, stating to develop an old city into Smart City takes big efforts.
Participating in the three-day Smart City Summit Raipur that commenced in Chhattisgarh's capital city, the chief minister also said it doesn't take so much effort to build a new house than "the kind of endeavour it requires to renovate an old house".
The event is being organised by the Raipur Municipal Corporation, Raipur Smart City Limited in association with Elets Technomedia Private Limited, at VW Canyon hotel.
With Raipur Municipal Corporation completing 150 years of its existence, a special Coffee Table Book was also launched on the occasion, highlighting developmental journey of the city over the decades.
He also launched a special issue of Elets' egov magazine, Asia's first monthly magazine on e-governance.
Earlier in the day, Chhattisgarh's Minister for Urban Development, Commercial Taxes and Commerce and Industry Amar Agrawal along with Minister for Agriculture Brijmohan Agrawal and PWD Minister Rajesh Munat inaugurated the summit.
On the occasion, Elets Technomedia Pvt. Ltd. CEO Dr Ravi Gupta said: "Elets has made it a mission to organise smart city Summit in each of the 100 smart cities announced by the Government of India. We aim to build a knowledge sharing platform in innovation in each city."
Union Minister for Urban Development, Housing and Urban Poverty Alleviation M Venkaiah Naidu is scheduled to participate in the valedictory session of the Summit on Friday.
The ongoing summit is being participated by various policy makers, stakeholders, and industry experts from across the country who are brainstorming over various aspects related to Prime Minister Narendra Modi's vision of Smart Cities and discuss transformation of Raipur.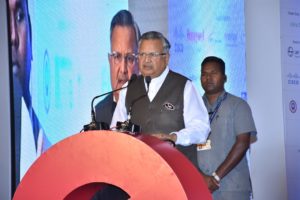 Discussions are being conducted on a number of significant subjects related to Smart City programmes like IT and e-governance for Smart Cities, Smart Mobility and Transportation, Solid waste and Water Management and Financing prospects for Smart Cities.
Raipur has been declared as a Smart City under the Smart Cities Mission.
On the second day, the summit featured a Mayors' session, witnessing participation of several Mayors of various Smart Cities in a panel discussion. These will include Mayor of Bilaspur Municipal Corporation, Kishore Rai, Mayor of Kalyan Dombivli Municipal Corporation, Rajendra Devlekar, and Mayor of Karimnagar Municipal Corporation, Sardar Ravinder Singh, among others.
Elets Technomedia Pvt Ltd. is a technology and media research company that focuses on ICT initiatives in Governance, Education, Health and Banking & Finance.