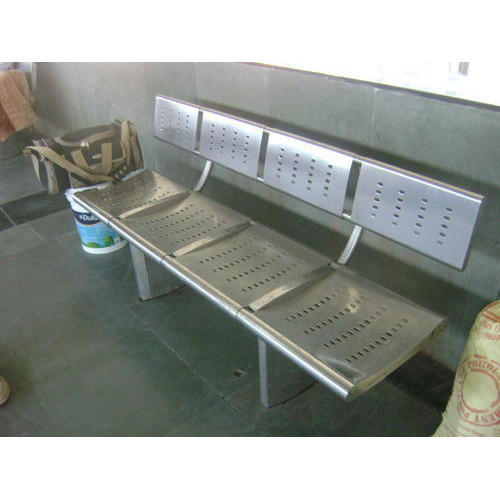 The Railways is planning to install at least one lakh stainless steel benches across 1,500 stations across the country. The idea, brainchild of Prime Minister Narendra Modi, will use the funds of the locals Members of Parliament.
The tender, for which one lakh benches will be floated next month, is one-of-its-kind initiative by the Railways which will utilise MP Local Area Development (MPLAD) funds to upgrade basic station amenities.
The Prime Minister's Office is monitoring the progress of this unique idea. More than  2.5 crore passengers travel every day through Railways and the basic idea was that elected representatives should also contribute to help passengers as they wait for trains.
Currently, the seating space at the platforms is not sufficient. As per one assessment, one such bench will cost Rs 12,000-30,000 depending on the size and specifications.
Railways want to install four seaters and 10-seater circular benches. It has been decided that these benches will be installed in "1+1" scheme whereby for every bench sponsored by the MPs, Railways will also install one more bench and will display MP's name on it as the benefactor.
Railways want to complete this project by March 2019.
Prime Minister Modi has already contributed Rs 40 lakh from his MPLAD fund for 900 benches at railway stations like Kashi and Varanasi in his constituency, External Affairs Minister Sushma Swaraj has committed Rs 25 lakh in her Vidisha constituency. Finance Minister Arun Jaitley has pledged 1,940 seats for stations in Gujarat,  and Water Resources Minister Uma Bharti has given Rs 36 lakh.