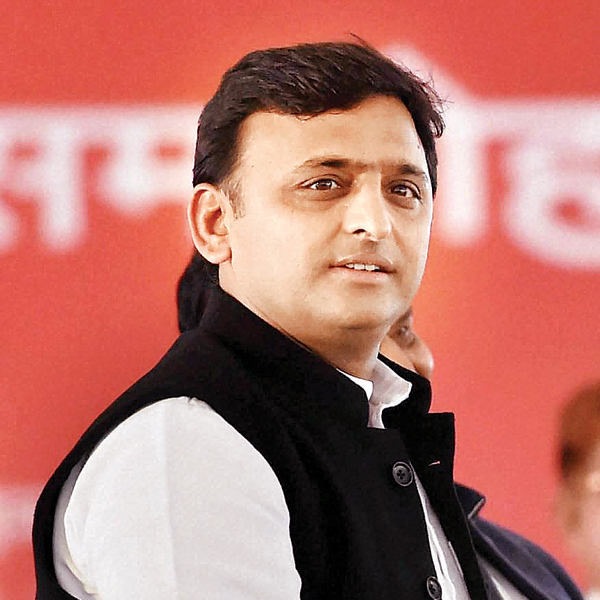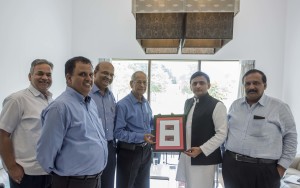 Uttar Pradesh Chief Minister Akhilesh Yadav has said that Noida would be made a hub for electronics and electrical products and employment generated for youngsters in a large number. He added that investment friendly policies of the state government had now started yielding results and investors were coming out in large numbers to invest in Uttar Pradesh.
But despite this, he underlines, these policies of the state government would be further publicised to encourage more private investment. He also requested the companies who have set up base in the state to train the youth and provide them jobs under the UP Skill Development Mission. The Chief Minister was speaking at a function of signing of a flex-agreement between Lava International Ltd. and the UP Skill Development Mission.
The agreement was signed by Technical Education and Skill Development Minister Mehboob Ali and Managing Director of Lava International Hari Om Rai. On this occasion, the Chief Minister also expressed hope that the Lava International would further expand its production unit in Noida and assured them of all possible help and cooperation from the state government.
Yadav also appreciated the move by the company to train youth and provide them jobs and said this initiative would inspire other companies as well. The Chief Minister pointed out that the state government had taken an important step in creating jobs by establishing the UP Skill Development Mission. He also lauded the work done by the mission's officials.
Yadav also informed that the mission was using specialist placements agencies like Saral Rozgar, Select Jobs, Ola.com, Monster.com and Mera Hunar online portals to get jobs for trained youngsters. Through these, job opportunities in other states and overseas were also being explored. He also pointed out how 10,000 trained professionals were given appointment letters on July 15, 2016 on the World Youth Skill Development Day, by various companies and institutes.
The Chief Minister also stated that the state government was also roping in expertise of different units to hone and provide equal job opportunities to youth. Till now flex-agreements have been inked with 11 units with an annual turnover of 100 crores. These include Raymonds, Cafe Coffee Day, Javed Habib Hair and Beauty Ltd., and Future Sharp Skill.
At the event, Technical Education and Skill Development Minister Mehboob Ali, MoS Abhishek Mishra, Chief Secretary Deepak Singhal, Chief Adviser to the CM Alok Ranjan, MD of Lava International Hari Om Rai also expressed their views.
A representative of Lava International informed that the company would train 10,000 youngsters in four years at their training institute located at Yamuna Expressway Authority, Budh Nagar and will give jobs to at least 80 per cent of the trained youth in their ventures.
It may be pointed out here that taking cognisance of important initiatives and achievements, the UP Skill Development Mission in May this year was given the Best State in Empowering Youth through Skill Development under the aegis of Europe-India Foundation For Excellence at the UNESCO headquarter in Paris while in the previous years ASSOCHAM had awarded the state for Best Skill Development State for its skills development programmes.
Also present on the occasion were Chairman of Noida and Greater Noida Authority Pravir Kumar, Principal Secretary (IT and Electronics)  Rajendra Kumar Tiwari, Principal Secretary (Information)  Navneet Sehgal, Secretary (Technical Education and UPSDM) Bhuvnesh Kumar and Mission Director Surendra Singh and officials of Lava International.