Hyderabad airport becomes first to get approval for e-boarding facility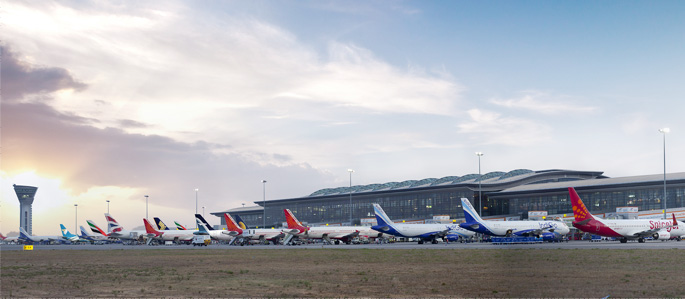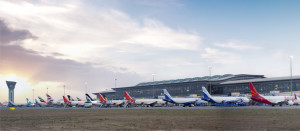 GMR Hyderabad International Airport (GHIAL) announced that it has become India's first airport to get approval for implementation of the end-to-end e-boarding for domestic passengers.
"The first-of-its-kind facility in India is in line with the Prime Minister's 'Digital India' initiative, and will enable paperless and hassle free travel for passengers transiting through Hyderabad Airport," according to the official press release.
Following thorough assessment of the pilot e-boarding project, the Commissioner of Security Civil Aviation (CoSCA), Bureau of Civil Aviation Security (BCAS), under the Ministry of Civil Aviation (MoCA), has given the approval for the same.
After the full-scale implementation of the e-boarding solution, a passenger will need only a mobile e-boarding card and Aadhaar number to enter the airport. A unique feature of the e-boarding facility is its compatibility with other conventional modes as well viz. one can use the boarding card issued by CUSS (Common Use Self Service) machine or check-in counters also.
SGK Kishore, CEO, GHIAL, said, "We are proud to become the first Indian airport to get approval for implementation of the e-boarding facility. Our e-boarding solution is in line with the ongoing 'Digital India' initiative envisioned by the honorable Prime Minister of India."
"The seamless collaboration with cross functional teams and our stakeholders – Jet Airways and CISF – enabled us to move from concept stage to the implementation in the shortest possible time. With the implementation of e-boarding, we would move to the next level in terms of passenger experience and customer delight and help our airport set new benchmarks in this field," Kishore said.
Implementation of full scale e-boarding will be initiated soon at the airport for domestic passengers. Post implementation, the airport will take a big leap towards automation leading to further improvement in the passenger processing time and enhancing the security features at the airport.
The e-boarding project has been recognised by International Air Transport Association (IATA) as being aligned to their "Fast Travel" vision and "Simplify the Business" initiative.