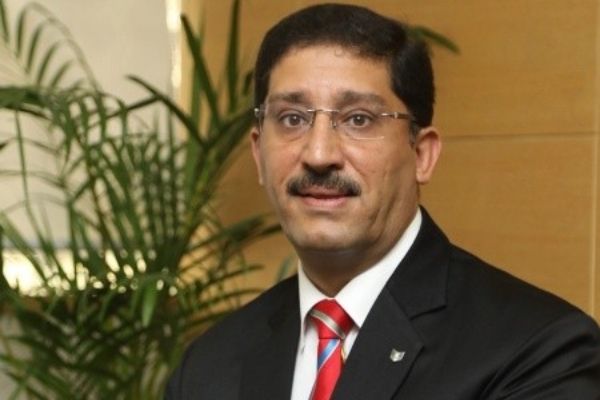 With an aim to increase the number of customers across the country, Canon India is focusing on technology to reduce the cost of service, says Rahul Goel, Director, Market Engineering Group, Canon India. In this interview with Elets News Network, Goel talks about the customer categories in different groups, products, and services offered and vision for the upcoming years.
"We have a robust service infrastructure consisting of both direct and indirect channels, catering to our entire range of B2B and B2C products across the length and breadth of our vast nation. We call this extensive customer outreach as 'Market Engineering'.
How many clients does Canon have in the B2B sector?
B2B and B2C are a different set of clientele. In the B2B sector, printers are used at the organization level. The product for the B2B sector starts from 16 pages per minute per printer to as high as 145 pages per minute.  In our direct contract, more than 40,000 machines are there.
On average, how many printers are sold in one enterprise?
The number of orders varies from company to company. It can be as less as one printer to as high as 2500 printers. While large corporates, MNC's, banks, place orders for more than 2,000 printers, and Start-Ups have much lesser quantities.
How many MDS accounts are there?
We have around 200 MDS accounts.
What has been the yearly growth in terms of customer numbers? Among this, how much repeat business is ensured?
Repeat business accounts around 80 percent in B2B. Growth according to Machines in field (MIF) last year was around 20 percent. This year we are planning to grow and have grown 20 percent in the last three months.
According to the MIF, what is the average obsolesce of the machine? Is it a one-time replacement or the customer has to replace it?
It is based on the number of contracts signed. Around 80 percent of the contracts are repeat business amounting to net growth of 20 percent.
How do you classify B2C customer in Cameras?
We identify the B2C customers on the basis of their membership or subscription to Canon Professional Services (CPS). Although we always communicate to all our customers about the CPS, but the membership also qualifies based on the quality of the product bought by the customer e.g. quality of camera or lens.
How many CPS do you have?
Currently, we have approx. 2000 CPS customers across India.
Can we classify a media house as CPS or just an individual? Can media houses be considered as B2B services?
Media house would have to register themselves for CPS Membership in order to avail all the benefits however they will fall under our B2C product category only.
How many locations are these service centers located in?
We have 6 Master Service Centre's in Delhi, Mumbai, Chennai, Bengaluru, Cochin and Kolkata which are owned and operated by Canon. Equipped with state of the art tools and equipment's that can carry out complex repairs and adjustments. This is complemented by a network of more than 270+ camera collection points across the country so that we are accessible to as many customers as possible. We currently have a total of 5 ASF level III centers in India covering 5 major cities which includes Hyderabad, Ahmedabad, Indore, Pune and Ludhiana.
Which are the industry sectors in which you have maximum customers?
Our major clients are from SMEs, large corporates, MNCs, banks, investors, Women Entrepreneurs and Start-Ups. Automobile, pharmaceutical, banking and aviation are the prime industries for us.
Do you deal with government customers?
We do a lot of business with the government but it is catered through our partners
What are your key strategic focus areas for the next few years?
Over the next couple of years, our focus areas would be to increase our services vertically and horizontally. We are also focusing on technology usage to reduce the cost of service. We have already opened new service centers across locations and are extending our support to tier 3 and tier 4 cities
Share the service details of Canon.
As India is becoming a key market for Canon, we are committed towards increasing our service outreach.
In the B2B segment, we have one of the largest direct service networks in the industry consisting of 280 direct staff operating out of more than 150 locations. In addition, we have a vast network of 185 partners extending support to 1000+ locations. These partners are well equipped with technical and soft skills to provide similar service quality delivery across India as that of our Direct Service Organization.
We have moved from Corrective Maintenance to Predictive Maintenance for our B2B Machines. We are using e-Maintenance, a service that lets you manage and control Canon Multifunctional devices more efficiently. It functions on remote Diagnostics which can monitor the status, workload and usage pattern for each device. Each engineer can keep a track of almost 250 machines. It comes with various feature such as
Toner- On- Demand – It includes consumables management to assist with order planning and stock control. You never have to run out of toner, nor do you have to stockpile to avoid running low.
Timely Meter Reading: The e-Maintenance system automatically reports the counter readings to Canon Services, eliminating the need for you to manually check and report your readings. Auto reporting means less administration and more accurate billing.
Maximizing Up Time: Canon Devices are automatically kept in tip-top condition to maximise up time. e-Maintenance detects when a crucial technical fault occurs, or when any device is not performing up to standards, so timely support can be swiftly arranged.
In the B2C segment our service is through Authorized Service Centers. For DSLRs, Mirrorless cameras, Lenses, Camera accessories, Digital Camera/Digital Video Camcorder, Network Surveillance Cameras and Projectors we have 6 Master Service Centre's in Delhi, Mumbai, Chennai, Bengaluru, Cochin and Kolkata which are owned and operated by Canon. Equipped with state of the art tools and equipment's that can carry out complex repairs and adjustments. This is complemented by a network of more than 270+ camera collection points across the country so that we are accessible to as many customers as possible. We currently have a total of 5 ASF level III centers in India covering 5 major cities which includes Hyderabad, Ahmedabad, Indore, Pune and Ludhiana. In Noida Sector 62 we also have Canon Technical Excellence Center (CTEC) spread across 40,000 sq. ft area. CTEC is a hub for repairs of high-end cameras. This facility houses one of the best darkrooms in Asia measuring 33m in length and covering an area of 2192sq ft. This facility enables Lens adjustment of up to 800mm along with all the tools as recommended by Canon Ink, which results in high precision repairs work.
For printers, we operate through our vast network of more than 235 dedicated service partners covering more than 18,000 pin codes across the country accounting for nearly 90 percent of our Indian Geography. We have observed that the customers have started purchasing a lot of inkjet printers in Tier II, Tier III and Tier IV cities and hence we are extending our service support to these cities.
We have options for Extended Warranty also known as Canon Care Pack for all our DSLR's, Lenses, Cinema EOS system, Compact Cameras, laser and ink jet printers in order to give our customers additional peace of mind post expiry of the standard warranty. Care Pack Services can be availed online through our website in.canon. The customers' needs to fill in the product details basis the product model, system suggests the right kind of care pack and its cost.
We provide direct onsite service – The engineers who visit the customers are – hardware and solution specialists hence they are called "Hybrid engineers"
Point of differentiation-
We design our service plan, according to the customer requirement. If a customer demands the service operations late night we can design our service plan for the particular customer that will deliver the service operations late night. Every customer is important to us hence we go above and beyond to delight them.
For printers, we offer both, Standard SLAs (service timeline between 09:00 AM to 06:00 PM), along with Special SLAs which are customized as per the requirement of the customers.
In Market Engineering division of Canon India, we have a separate department which provides training and technical support to all our Engineers. Around 6,000-7,000 man-hours are invested in the training of the individuals every year.
Canon Club Elite where we offer 3 days priority walk-in repair service facility and up to 30% discount on labor and spare parts, if the repairs take more than a usual TAT, we also provide a standby camera to them so that their work remains uninterrupted
Canon Professional Services (CPS) is an exclusive membership service for professional photographers who are using Canon professional cameras and equipment's where we offer discounts on service repairs, priority repair services enrolled and Exclusive Sensor Cleaning Service. CPS is a global program, so if a CPS member goes anywhere in the world and his camera malfunctions, he will be given the same CPS services which he receives here in India
We are also working towards educating and training our engineers to adapt to the industry shift from corrective maintenance to predictive maintenance
More Interview: The new avatar of Mastek is focused on providing services