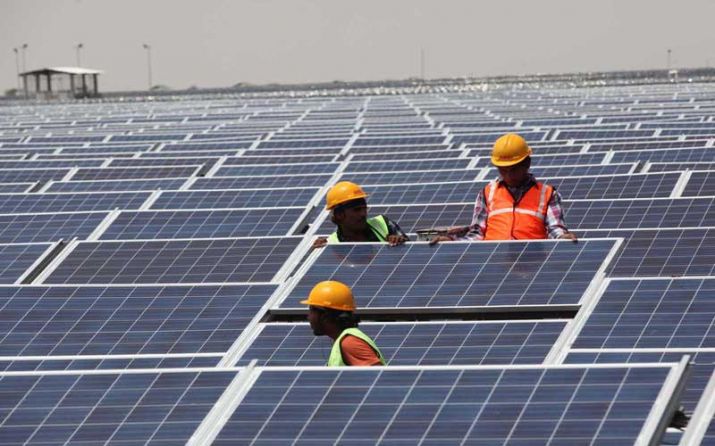 The Union Government has given its go ahead to the largest incoming solar park in the country at the Dholera Special Investment Region (DSIR) near Ahmedabad, according to Dholera Industrial City Development Corporation Ltd (DICC).
The Park, for which final approval from the Union Ministry of New and Renewable Energy was given recently, will be located 110 km from Ahmedabad.
This plan for solar park project of 5,000 megawatts was announced by Chief Minister Vijay Rupani earlier this month.
First phase tender will be out in June and for the next phase, the tender will be out in coming months, said DICC's Managing Director Jai Prakash Shivhare.
The project got its in-principle approval from the state earlier this month and some 11,000 hectares of land along the Gulf of Khambhat has been allocated.
This park will attract Rs 25,000 crore investment and 20,000 jobs will be generated, as projected by the government.