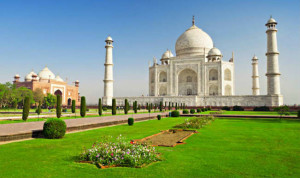 Agra Municipal Corporation has planned to use various communication tools to encourage public participation in making the city smart. Various initiatives have been taken, including opening of twitter and facebook accounts, setting up a hotline, use of radio, along with organising essay competitions in schools.
Apart from it, a van will roam around the city seeking feedback and suggestions from the public. To gather the information, a questionnaire has also been prepared.
Mayor of the City, Indrajit Arya, said, "People will be asked to give their suggestions on several components that are a part of the Smart City project"
"Public participation is the key to success of the smart city project," he added.
Some of the key aspects of the project are education, healthcare, housing, safety, sanitation, environment, security and disaster management, transport, tourism and heritage, water, waste management, among others.
Get a chance to meet who's who of Smart Cities ecosystem in India including key policymakers from Central and State Governments. Join us at Smart City Summit, Surat on 19th-20th May, 2018 to explore business opportunities. Like and connect with us on Facebook, Linkedin and Twitter.
Recommended from all portals