Vizag steps forward to become Smart City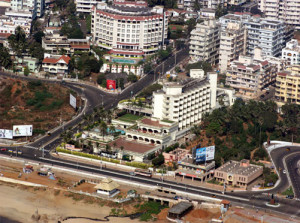 Taking a step further to become one of the smart cities, Visakhapatnam has been selected among top three cities from Andhra Pradesh under the Central Government's Smart Cities Mission.
The Greater Vishakhapatnam Municipal Corporation (GVMC) authorities are preparing to get through the second level of clearance at the national level since the US has already promised to help transform Vizag into a smart city. The proposals that have been made by the Corporation, along with the municipal bodies of Tirupati and Kakinada, will be submitted to the Central Government.
Involving three smart metropolitan cities, the State Government has decided to develop 13 smart cities in the State. All the district headquarters are in the race for the smart city project except Srikakulam and Vizianagaram. Among all the municipal bodies which are competing for the project in the state, Vizag is the most popular, followed by Tirupati and Kakinada. All three cities were cleared by the state-level screening committee and the reports will be submitted to the Central Government for screening at the national level. As per a statement given by a senior official, "Based on the proposals submitted and basic criterion, the Central Government will take the final decision on the cities selected for development under the Smart City Mission."
GVMC commissioner Pravin Kumar has met the authorities concerned in Hyderabad and explained the proposals made by the Municipal Corporation. A number of efforts are being put to ensure that Visakhapatnam clears the second stage of scrutiny. Officials believe that the Port City has good chances of winning it.