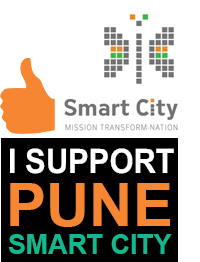 A 15 member special purpose vehicle for Pune smart city, ie. Pune Smart City Development Corporation (PSCDC), to oversee and implement Pune's smart city plan, was formed on March 23, with a 50:50 partnership between the state government and Pune Municipal Corporation (PMC).
The incorporation of the SPV has enabled Pune to receive Rs 200 crore in this financial year, out of a total assigned Rs 1,000 crore over a period of five years.
The 15 membered PSCDC will include six members from municipal corporation, four from the state government and one from the central government. There will be two independent directors at the central and state government levels.
The current Pune Municipal Commissioner (PMC), Kunal Kumar will be the managing director and chief of SPV, while the PMC CEO will be the executive director of PSCDC.
In the first phase of its implementation, the expected investment in Pune Smart City is Rs 3,000 crore. The plan focuses on improvement in transportation and water supply and the area based development of selected 900 acres in the Aundh-Baner-Balewadi belt. Matt Martin Jersey