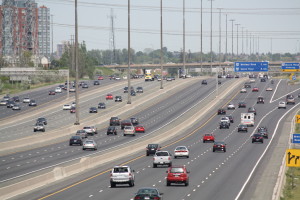 With a view to construct long-lasting and maintenance-free highways, National Highways Authority of India (NHAI) has signed a memorandum of understanding (MOU) with IIT-Kharagpur for research project to develop corresponding technology for the same.
According to NHAI, the project will be spread across a span of three years and will see IIT-Kharagpur develop a "Paneled Cement Concrete Pavements" for highways.
The need for such a project has arisen from the fact that highways in India have a lot of maintenance costs as they are generally paved with bituminous material produced from refineries which are unable to stand the adverse climatic conditions such as rain and hot weather resulting in damage.
This has led to the road transport and highways ministry to recently announce a policy for the construction of concrete pavements for all major highways due to their longevity and maintenance free life.
As per a statement by the NHAI, traditionally and as per the current practices, the construction of these highways requires a monolithic (in-situ) layer of cement concrete normally 300 mm thick laid continuously over the prepared surface, therefore, an innovation is required to optimize the design of concrete pavement in its traditional form which can facilitate faster construction at much cheaper cost, thus, consuming less natural resources and promote green highways in the country. Houston Texans Jersey