Govt aims to achieve 100,000MW solar power by 2022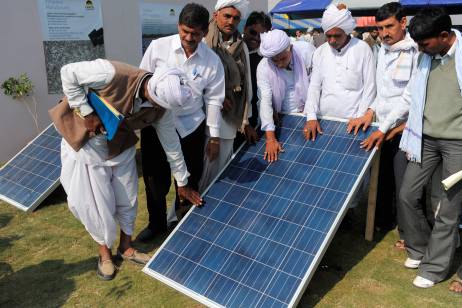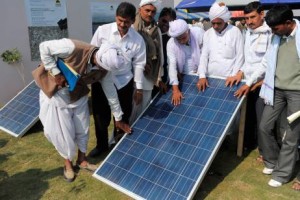 The NDA government is considering pushing the solar power generation target from 20,000MW, which was planned by the UPA government, to 100,000 MW by 2022.
Coal and Renewable Energy Minister Piyush Goyal said at a function organised by Teri, "What we inherited was 20,000 MW up to 2022, which we are trying to reset to 100,000 MW. On the solar front, we believe there is enormous potential to take it to 100,000 MW in next 5-7 years." He said the government was trying to make these projects viable by providing grid parity to make them economically viable and ensuring that bankability and returns were reasonably assured. "In short, we are trying to make it self-sustaining," he said.
"Renewable energy may seem expensive, but in the long run, it scores over conventional energy. The subsidy regime needs to be more robust, targeted and sustainable. The government of India stands committed to lead the revolution in the renewable energy sector. Transparency, honesty, world-class technology will be the key to dealing with key challenges," Goyal said. He sought a pragmatic approach in balancing the need for development and dealing with issues concerning the environment. "Once the development needs of a country are addressed, then talking about environment makes sense… We still have unsatiated needs for development and for roads and highways to come up, we have to take a more pragmatic view," he said.