UP to boost tourism with Kashi Vishwanath corridor in Varanasi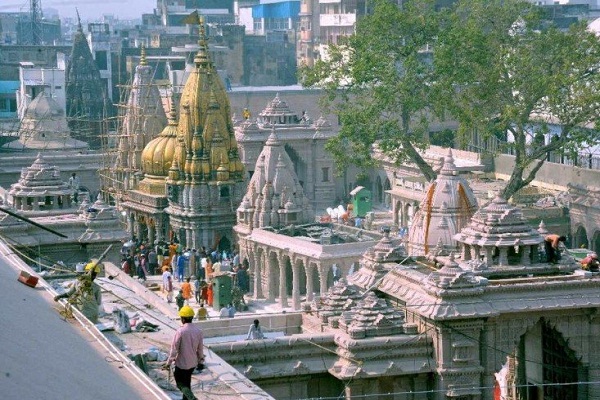 The holy city of Varanasi will soon have another major tourist attraction, with Prime Minister Narendra Modi soon to dedicate the Kashi Vishwanath corridor on the country on December 13. The project is estimated to be around Rs 1000 crore.
Work on the project, which also includes the construction of a corridor from the main temple to the ghat on the bank of Ganga, apart from beautification and expansion of the temple town, has been going on for the last four years under the direct monitoring of Chief Minister Yogi and is on verge of completion. The foundation was laid by the PM himself in March 2019.
The project aims at facilitating access to the temple premises for millions of devotees visiting the famous pilgrimage centre of India since time immemorial while beautifying and keeping the city clean in order to attract tourists. Kashi Vishwanath temple is getting a face lift for the first time since independence. The entire area around the temple is being renovated and beautified.
Also read: Varanasi to run 500 CNG-propelled boats in Ganga by Dev Deepawali
The project aims to give a new identity to Kashi as a centre of cultural, religious and national reawakening. The grand Anand Van, spread over an area of 50,200 square metres, is being constructed at the cost of Rs 339 crore. Besides, the renovated temple will have a security wing, museum, facilitation centre, Banaras Gallery, Vedic Centre and a multipurpose hall. As many as 24 buildings including among others a Spiritual Book Centre, Passenger Facilitation Centre, Bhogshala and Guest House are under construction. In the second phase, the construction of the ramp at Jalasen ghat and Lalita Ghat is scheduled, apart from a grand entrance to the corridor. The cost of the second phase is expected to be around Rs 60 crore.
Once the Kashi Vishwanath corridor is completed, pilgrims and visitors will be able to witness the Ganga river as well as the gold-plated shikhar (spire) of Lord Shiva temple from the viewing point in the temple square. An emporium, office of the temple trust and public utilities will be available at one place in the temple square. On festivals and other special occasions, up to 5000 people can gather on the premises of the temple square.