Singapore keen to invest in Indian infrastructure sector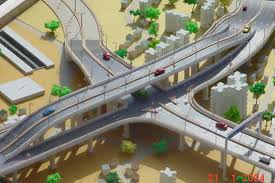 K Shanmugan, the Singapore Foreign Minister, will visit India next week for discussions with the Narendra Modi-led Government on escalating the bilateral relations, as it intends to invest in the Indian infrastructure sector in a big way.
Shanmugam will discuss collaboration in various sectors, including urban development and infrastructure, according to Singapore's Ambassador to India Thuan Kuan.
Thuan has already met Urban Development Minister Venkaiah Naidu and expressed his country's inclination to collaborate with India. He reportedly said that now India is like a fast train, which everyone wants to board.
Being the second-largest foreign investor in India, Singapore also has plans to invest in the India's most ambitious infrastructure project, Delhi­Mumbai Industrial Corridor.
As the largest trading partner of India among the Asean members, Singapore is India's gateway to the Asean and East Asia.
The foreign minister's visit is taking place at time when India is reviewing all free trade agreements it has signed. In 2005, India and Singapore had signed a Comprehensive Economic Cooperation Agreement (CECA).
Also, next year, Singapore and India will celebrate the 50th anniversary of the start of their bilateral ties.
"A very important milestone would be the upcoming 50th anniversary. Our presidents are going to visit each other," Shanmugam had said after co­chairing the 3rd Joint Ministerial Committee meeting with then External Affairs Minister Salman Khurshid last October.
Khurshid had told the press that India was drawing up a "fairly elaborate and extensive programme of events" that would be built up to 2015 to tell the world "what an important relationship this is".