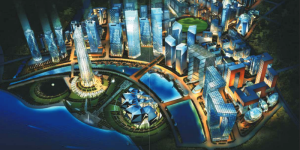 Taking the initiation of smart city project in India, Shenzhen city of China, has announced an investment of $200 million in ZTESoft's smart city project for Gujarat, informed a senior official.
"We will invest $200 million in ZTESoft which is associated with smart city project in Gujarat," said Tainfu, standing committee member of CCP Shenzhen committee.
After signing memorandum of understanding with Gujarat during chief minister Anandiben Patel's China visit in May 2015, ZTESoft has been working with Ahmedabad and Gandhinagar Municipal Corporation for smart city projects.
Prasoon Sharma, managing director of ZTEsoft India and south Asia said: "We have already submitted initial proposal to both the corporations for the project."
ZTESoft had signed an MoU with Gujarat to work on smart city development using ICT. Later, letter of cooperation signed for Ahmedabd adn Gandhinagar for joint research and make proposal for both the city for smart city programme.
ZTEsoft is provider of telecom software, solutions and services, specializes in providing comprehensive BSS/OSS, big data and managed service solutions to global operators of wireless, wire-line and broadband cable services. ZTEsoft's ZSmart solutions have been deployed by operators in more than 70 countries worldwide. Dennis Rodman Jersey