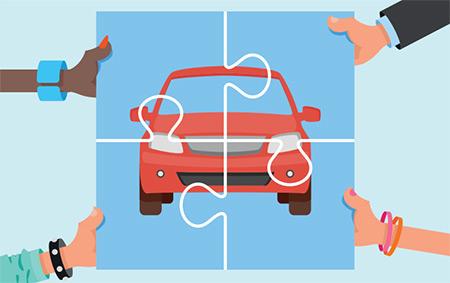 Government think-tank Niti Aayog has emphasised on the adoption of shared mobility and e-vehicles in order to combat various pollution-related issues which have hazardous effects on the environment.
As per Niti Aayog, through the development of shared mobility ecosystem, the country will be able to save as much as 1.5 gigatonnes of carbon dioxide emissions through 2035, which could be imperative in improving the quality of air.
With the aim to promote shared mobility, the government is streamlining the supportive policies. Several states are also developing policies viz-a-viz this. With NITI Aayog more optimistic about the shared mobility, the implementation of this programme will be pivotal in reducing transportation cost.
According to the 'Moving Forward Together: Enabling Shared Mobility in India' report of NITI Aayog, the features of 'shared mobility' can overshadow the private vehicle ownership which is expensive and inefficient.
Also, the report states that there has been a decline in public transport usership in India owing to middle class switching to personal vehicles. "Ensuring e-vehicles as means of transit is a fair deal as the relative cost of electricity is less than the other fuels used," the report said.
But what makes shared mobility a challenge to pursue is the lack of ideal infrastructure, regulatory batteries and the human behaviour for its adoption, which needs to be looked into urgently.