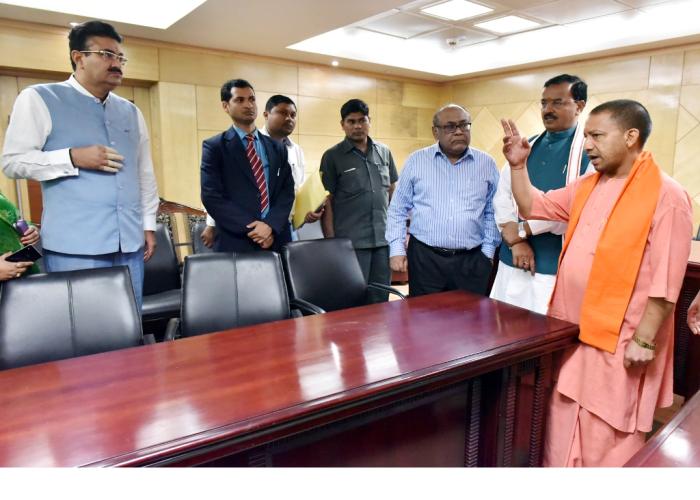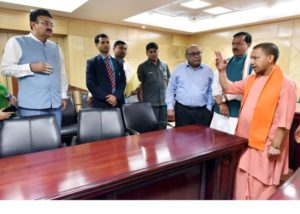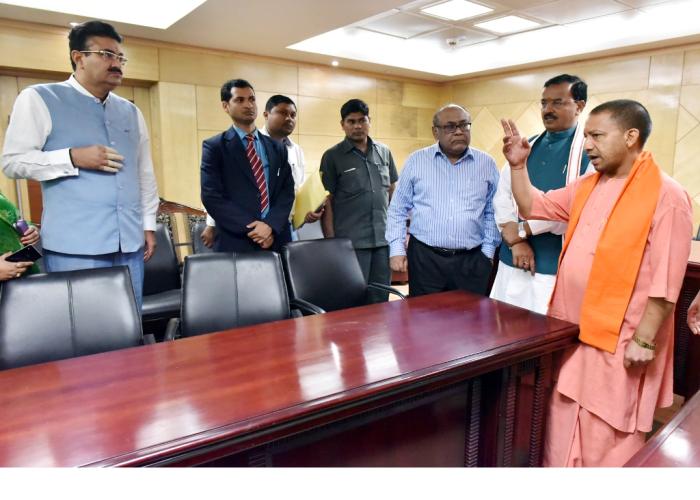 Chief General Manager of the National Highway Authority of India (NHAI) Dr. BS Singla and other concerning officers today met Uttar Pradesh Chief Minister Yogi Adityanath. During the meeting, status of many projects of the NHAI in the state were discussed in detail.
The Chief Minister said that road construction and their maintenance and upkeep was a priority of the present state government and added that with this view, all under-construction and future projects in the state be completed in stipulated timelines and that too with complete quality.
The Chief Minister also expressed hope that construction work on sanctioned projects of the NHAI in the state will be started at the earliest and the under-construction roads will met the deadlines set for them. The Chief Minister assured the NHAI officers that the state government will extend all possible support and cooperation to them.
Also present at the meeting were Chief Secretary Rahul Bhatnagar and other senior officers.