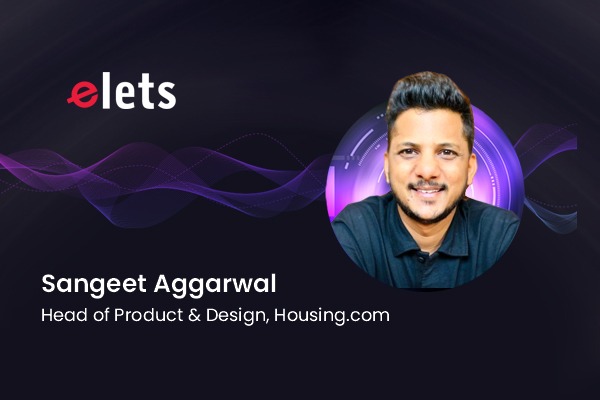 With the developing synergy between technology and businesses, the year 2022 will see disruptive innovations that impact real estate significantly. These technologies will impact all real estate stakeholders, including developers, investors, occupiers and employees, writes Sangeet Aggarwal, Head of Product & Design, Housing.com
Proptech and its emergence in Indian real estate
The proptech market has evolved beyond enabling online property search to give end-to-end solutions to consumers before the COVID-19 virus outbreak shook the global business ecosystem.
By providing a branded one-stop solution for customers, the proptech firms have already altered the way property transactions are conducted in India and will continue to innovate in purchasing and selling properties. Apart from connecting customers with the best real estate deals, new-age real estate platforms now provide various services such as apartment management and digital payment integration.
Adapt to market needs
Home buyers of today are looking for higher ease of doing business. This is one reason why the industry is undergoing sharp changes. Through digitalisation, tools are being introduced to challenge established procedures and applications. Proptech companies must adapt to changing market conditions, develop new procedures, train in new technologies, and rethink their product offerings and real estate marketing. Real estate professionals can also benefit from innovation to enhance productivity and optimise operations.
Also Read: Leveraging Technology for the Next-Gen Smart City
Efforts will be made this year to improve the rental offerings on such sites. Given the vast number of listings that could be available on such platforms, buyers and tenants will have more options. Collaborations with community-based apps would be advantageous. Housing, for instance, partnered with MyGate around the end of 2021 to allow users of MyGate's newly established property platform, MyGate Homes, to advertise their houses on Housing.com simultaneously. Such collaborations will enable proptech platform users to benefit from the platform's reach, increasing the number of eyes on their listing and expanding the pool of possible buyers/tenants.
The objective would be to produce cutting-edge products and services that have a significant market impact and contribute to the whole ecosystem development. Everything is getting digital and people want to save as much time as possible while fetching solutions to their problems. Proptech firms will score higher in property matters if they broaden their offering to include legal help services for their consumers. Legal difficulties have long been a source of frustration for consumers and such services would go a long way toward satisfying that demand. This can be exceedingly overwhelming for home buyers unfamiliar with the numerous legal and financial procedures involved in property transactions. To address this issue, for example, Housing.com has tied up with prominent online legal aid startups LegalKart, Lawrato, Vidhikarya and Vakil Search to help property buyers and investors.
Focus on rental housing and property management
In a developing country like India, rental housing has already emerged as a significant possibility. Even while property ownership will remain the preferred option for Indians, rental housing will provide them with the option of getting a short-term house of their choosing that is both convenient and affordable as they relocate to other cities. People seeking packages such as online rent payment, online rental agreements, tenant verification, packing & moving, furniture rental, home interiors, and home services will see a rise in traffic this year. Propetch companies that recognise this opportunity will add value to their portfolio and ensure consumer loyalty.
At this front, Housing.com unveiled 'Housing Edge,' a full-stack rental and allied services platform; such offerings will go a long way in rewriting the history of the Proptech industry in 2022.
The budding business of Property Management Solutions
In the Prop-tech arena, Property Management Solutions is a major market opportunity. Many prominent Proptech companies will recognise and incorporate this as a new business stream. Homeowners' expectations have shifted dramatically. They require not only a rental management system but also a single point of access for hassle-free end-to-end property administration. Propdial, a Gurugram-based property and rental management technology business, has partnered with Housing.com. Such collaborations will enable Proptech companies to help their clients seeking property management services ranging from renting/leasing to tenant background checks, rental agreements, and rent collection/bill payment.
Also Read: 5 Things You Need to Know In 2022 About Smart Cities and IoT
Proptech firms that can develop solutions to access untapped segments such as NRIs and those who wish to manage their homes digitally without any hassles, would have a bright future in 2022. Demand is being pushed even further by a new breed of professionals who are trying to reconcile a busy work schedule with a high-quality living, leaving them with little time or capacity to seek for or manage homes.