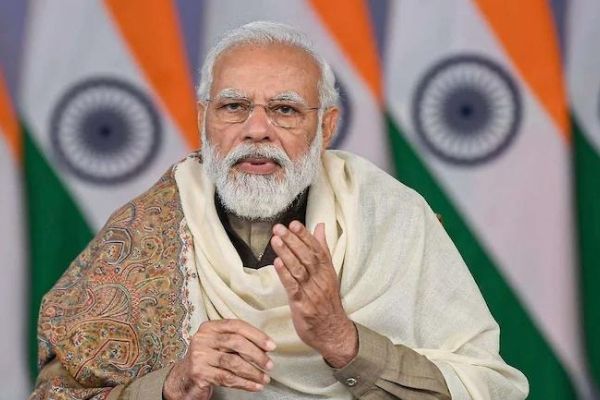 Prime Minister Narendra Modi will inaugurate the statue of Ramanujacharya, an 11th-century saint and a social reformer, as the 'Statue of Equality' in Hyderabad on February 5. The statue to be unveiled is a 216-foot statue and is located in a 45-acre complex in Shamshabad on the periphery of Hyderabad.
The President of India Ram Nath Kovind will be inaugurating the inner sanctum of the statue. As much as 120 kg of gold was used to build the inner sanctum of the statue. The weight of gold is to commemorate the 120 year-life of the saint. The entire project, worth Rs 1000 crore, has been completed with the help of donations from devotees across the globe.
The event will witness 1035 yagya with other spiritual activities including mass chanting of mantras as a part of Ramanuja Sahasrabdi 'Samaroham'. It is likely to be the largest event in modern history. The unveiling of the statue will mark the 1,000th birth anniversary of the saint. The 216-foot statue would be one of the tallest statues in a sitting posture, as per a press note from the organisers.
The series of events leading to the statue unveiling would start off from the 2nd of February.
Further, the press note added that the Chief Minister of Telangana K Chandrasekhar Rao with Chinna Jeeyar Swami, a spiritual guru, would be co-hosting the event. Chief Ministers of other states, political leaders and actors would also be present at the event.
'Panchaloha', an amalgamation of five metals including gold, silver, copper, brass and zinc has been used to build the statue. The complex houses identical recreations of 108 Divya Desams and 108 ornately carved Vishnu temples taking reference from the works of the Alwars, mystic Tamil saints.
Who was Ramanujacharya?
Ramanujacharya was born in 1017 in Sriperumbudur, Tamil Nadu. He was a saint and a social reformer who freed millions from social, cultural, gender, educational and economic discrimination. His idea of society was backed with a conviction that every human is equal regardless of nationality, gender, race, caste or creed.